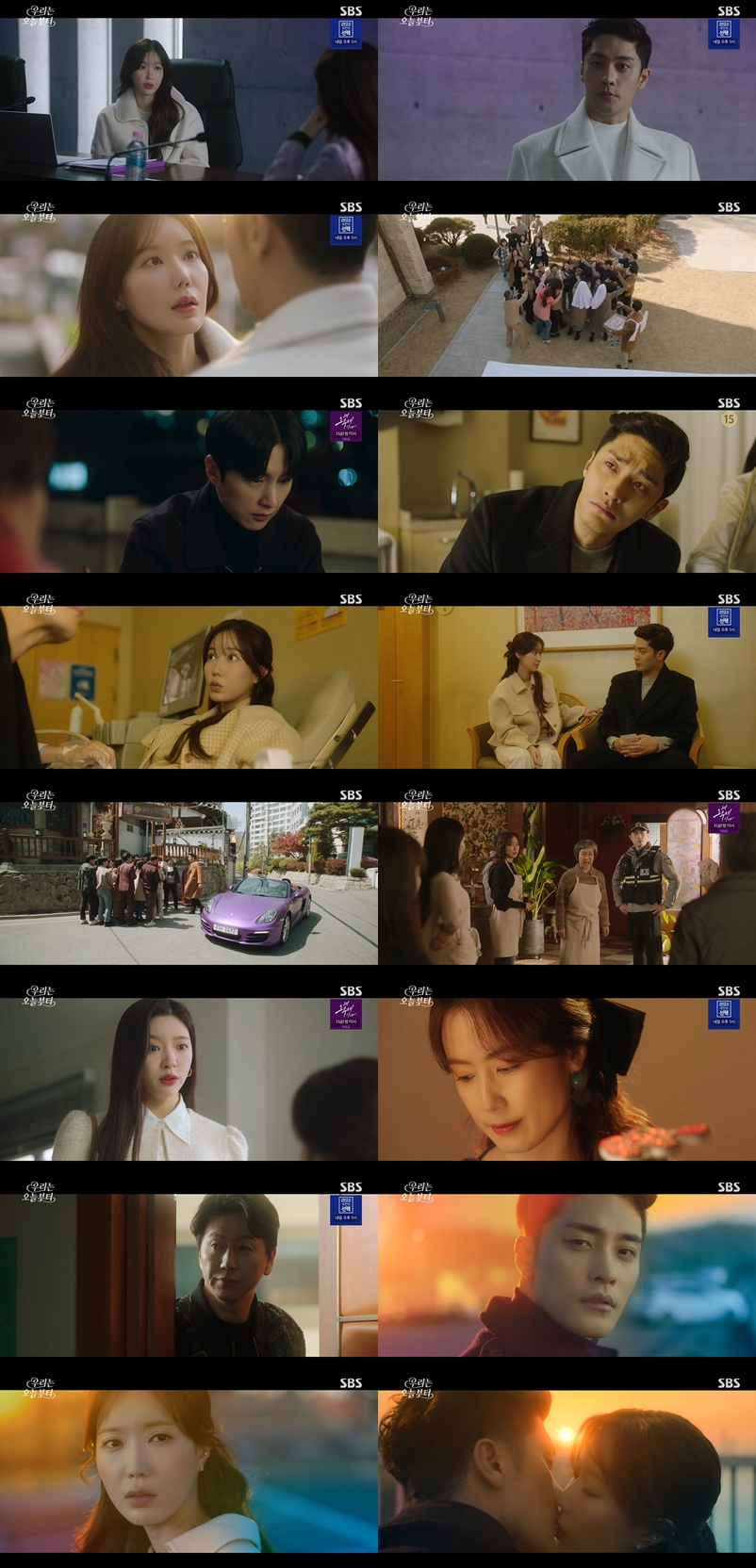 Episode 8 of SBS's Woori the Virgin showed Oh Woo Ri (Im Soo Hyang) and Raphael (Sung Hoon) starting their romance in earnest.
After having a dream of kissing Oh Woo Ri, Raphael started feeling weird around her. And Oh Woo Ri also felt her heart fluttering for Raphael, who showed up whenever she was in danger.
The church prepared an event for Oh Woo Ri, who received a commendation for not having an abortion. And while being pushed around by the crowd that rushed over to see her, she almost fell down, only to be saved by Raphael, who appeared out of nowhere.
Eight weeks into the pregnancy, Oh Woo Ri went to the OB/GYN with Raphael. Looking very nervous, he held her hands without realizing and even burst into tears after hearing the baby's heartbeat for the first time.
Naturally, the two grew closer. Raphael started to carefully confess his feelings for her, "I had something to tell you, but I missed my chance. I…" But he ended up hiding how he felt and just simply told her, "I remembered something more important than what I had to say – sticking to my place. My place as the baby's father." Looking at the sunset, Oh Woo Ri kissed Raphael first, saying, "Is this a dream?" heralding a new phase in their relationship.
Source (1)
Translator Kim Hoyeun: If you are a fan of K-drama, K-movie, and K-pop, I am your guy. I will continue to provide you with up-to-date K-entertainment news.