Various speculations have been raised about BLACKPINK's Jennie's dating rumor with BTS' V.
According to some reports, Jennie dated G-Dragon until last month. Recently, photos of Jenny, G-Dragon and a mysterious woman at a fashion event circulated online. The event was reportedly held in early April. In the released photos, the female star is seen winking her eye next to an anonymous woman.
G-Dragon also took a picture with the same woman. The hoody and earrings worn by the woman tell that the pictures were taken on the same day. Therefore, many are speculating that they were together until then.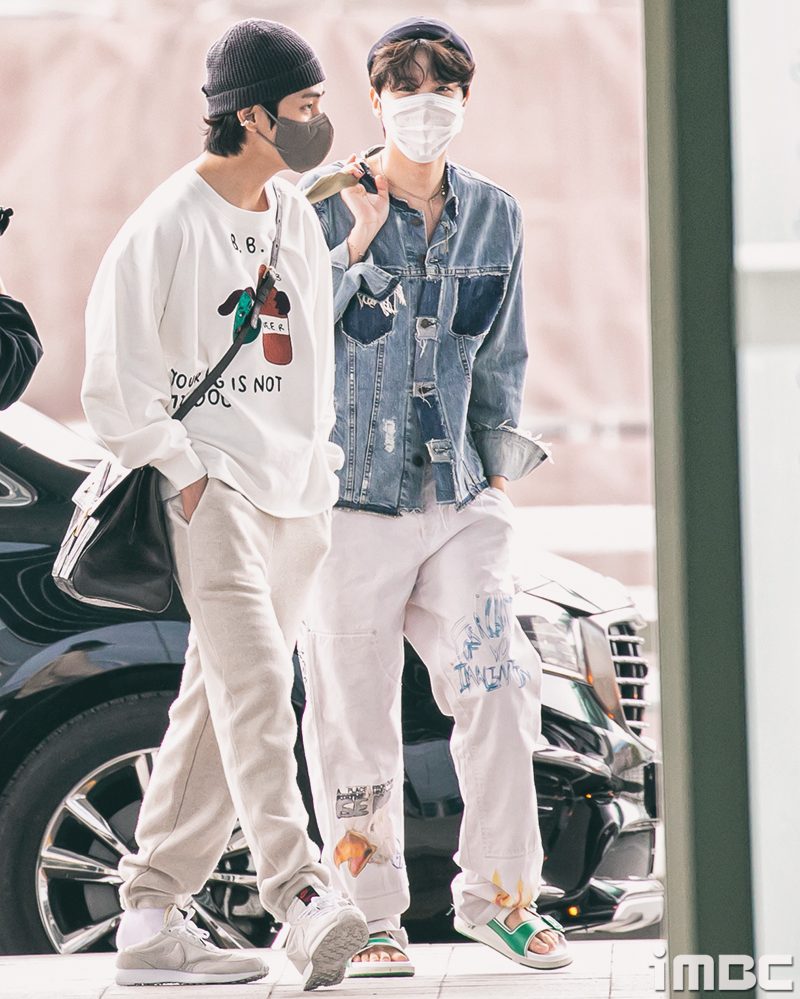 A post named 'V wearing the earrings from the brand that Jennie represents,' was uploaded on an online community.
On the 29th, BTS flew off to the U.S. from the Incheon International Airport after receiving an invitation from President Biden. The K-pop star appeared at the airport wearing a black hat, a white sweatshirt, and gray sweat pants. He finished his look with an earring on his right ear, and fans claimed that he wore Chanel, the brand which Jennie represents. Some argued that it's groundless speculations as the singer is often spotted with the brand's items.