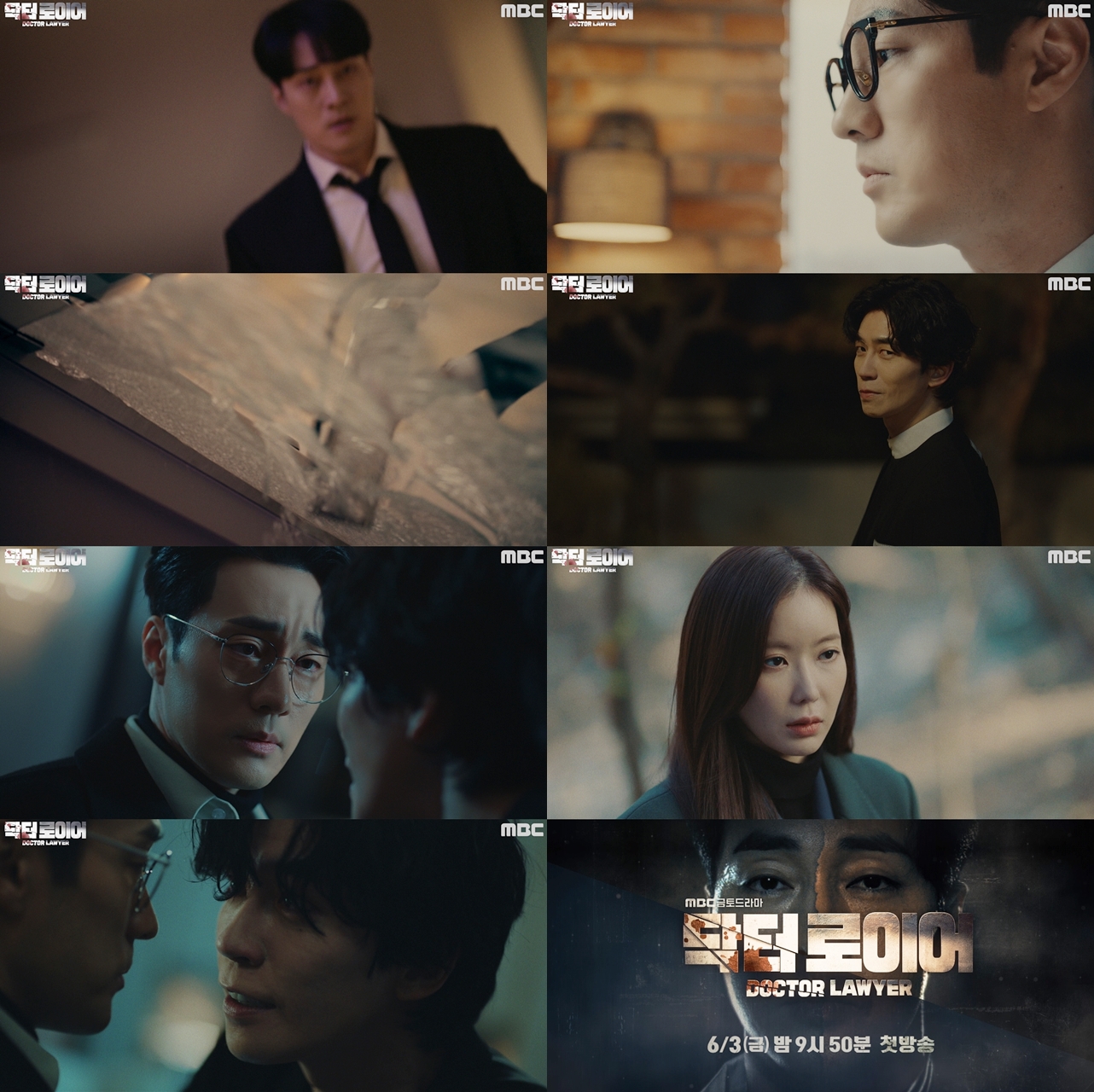 MBC's new Friday-Saturday series Doctor Lawyer dropped its suspenseful third teaser trailer.
Doctor Lawyer is a drama about a genius surgeon who becomes a medical malpractice lawyer after losing everything to a framed surgery and a prosecutor in the medical crime department.
The third teaser begins with So Ji Sub screaming out of frustration. He shouts, "Are you afraid that I will reveal everything?" Without even flinching, Lee Kyung Young replies, "Go ahead. Only if you want to vanish into thin air." His bold attempt to reveal the truth leads him to be beaten up in prison. The words "wealth and power" and "veiled truth" flashes on the screen, clearly signaling the tragic fate of So Ji Sub.
However, So Ji Sub soon comes back as a medical malpractice lawyer to bring justice to those who wronged him. The scene quickly switches to the other two leads: Shin Sung Rok and Im Soo Hyang. Shin Sung Rok shares an intense kiss with a woman and smiles after someone throws water at him. Viewers are wondering how things will pan out as he confronts So Ji Sub.
Im Soo Hyang's firm determination also cannot be missed. Keeping a straight face while watching protesters at the site, she says, "I will make them reap what they've sowed. They are nothing but murderers pretending to be doctors." The last scene piques curiosity about why she is so determined and who those killers are.
Doctor Lawyer will premiere on June 3rd.
Source (1)