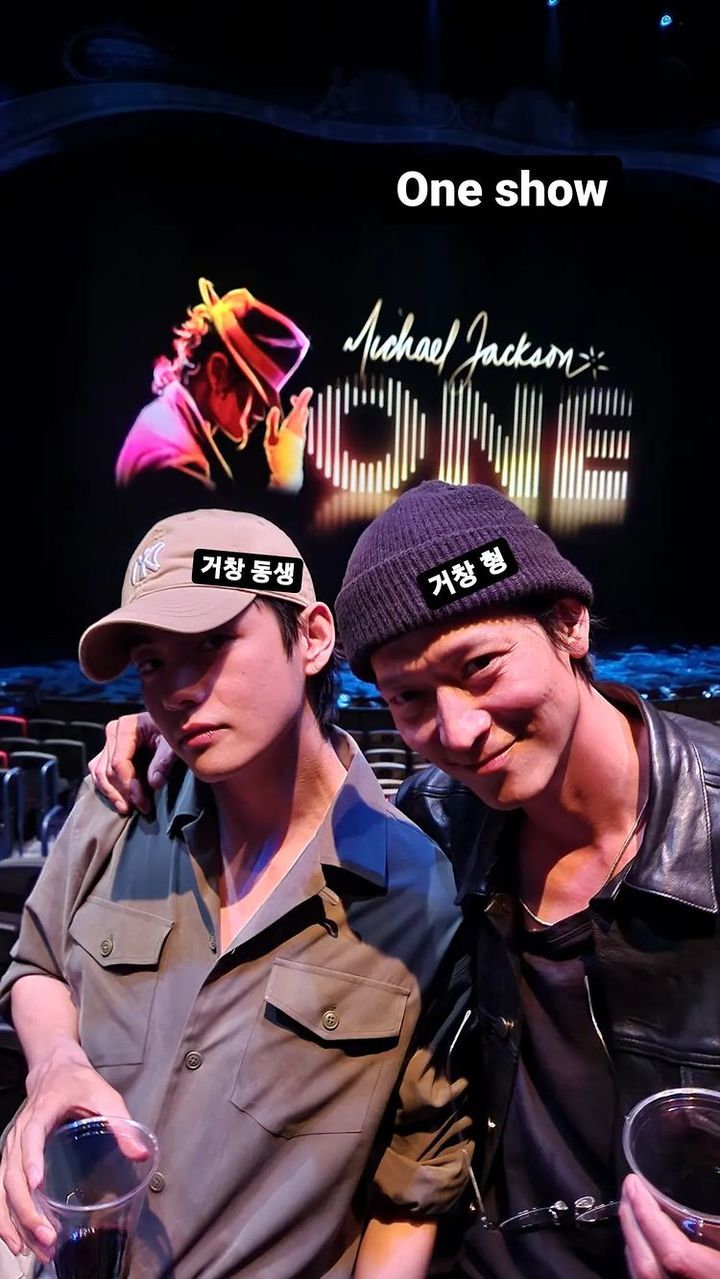 Kang Dong Won and V from BTS met in Las Vegas.
On April 13th, V shared an Instagram story photo of him and Kang Dong Won attending the Michael Jackson ONE show by Cirque Du Soleil in Las Vegas. The two smile as Kang Dong Won wraps an arm around V's shoulders in the photo. V also labeled Kang Dong Won's hat "Geochang hyung" and his own hat "Geochang dongsaeng," referring to their hometown of Geochang county.
Earlier, Apple TV+ original series Pachinko's producer Theresa Kang-Lowe and Korean-American composer Brian Lee also posted a photo with Kang Dong Won and V on their Instagram.
V, known as a social butterfly in the team, also made headlines in January when he uploaded a picture taken with Park Hyo Shin. Fans were also surprised when the singer, who usually doesn't share his private life, appeared on V's Instagram.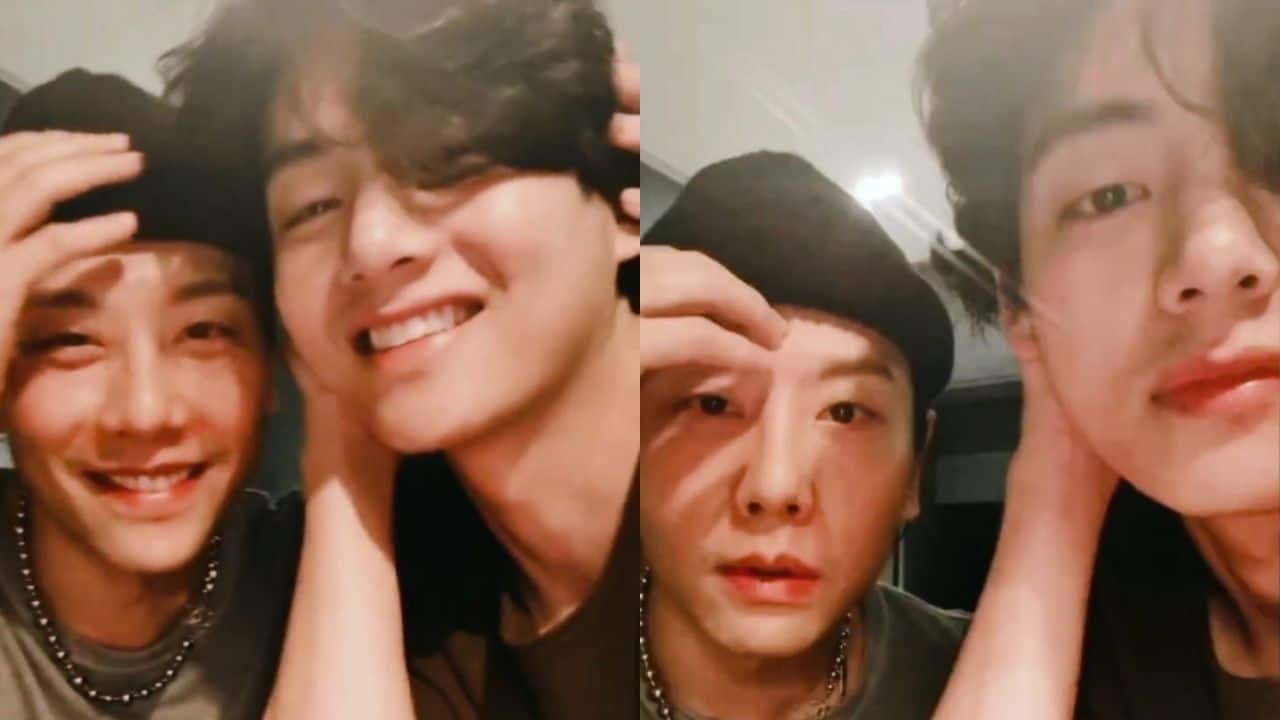 BTS is currently performing at the Allegiant Stadium in Las Vegas as part of their "Permission to Dance On Stage" tour. Their next concerts will be held on April 15 and 16.
Source (1)