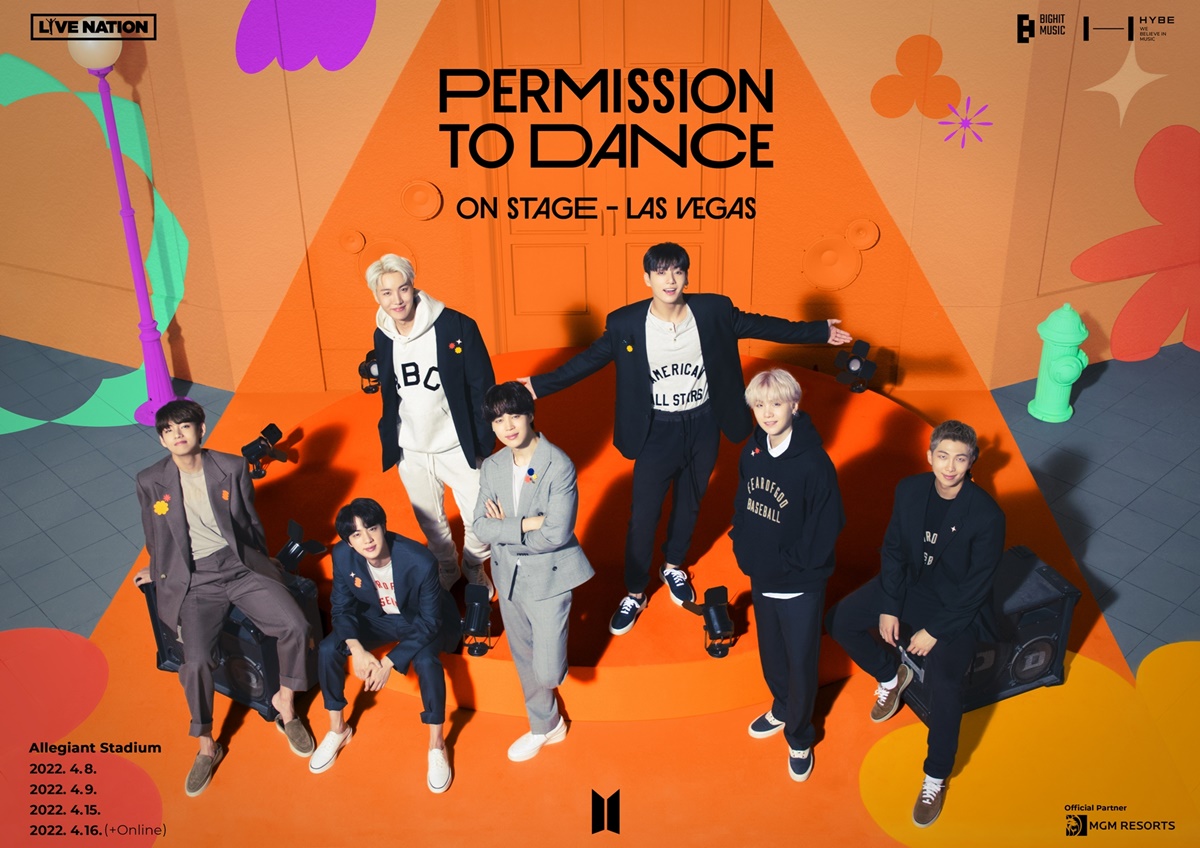 BTS is currently in Las Vegas for their Permission to Dance on Stage concerts. During a press conference, Jin was asked a question about his upcoming military enlistment.
In November 2021, the National Assembly announced that there would be a revision to the Military Service Act that would allow artists and great contributors to pop culture and arts to replace their military service with other alternative services. However, the revision is currently postponed due to the heated debate around the issue. If Jin doesn't get the exemption, he will be the first BTS member to serve his duty in the army.
Jin responded, "The label and I had a thorough conversation regarding the matter, and I would like to leave the issue to the company as much as possible as of now. I believe what the company has to say is as good as what I have to say."
Following his statement, HYBE Corporations has officially addressed their concerns regarding the group's upcoming military service.
The corporation has expressed their wishes for the Korean National Assembly to make their plans clear regarding BTS' mandatory military obligations. Lee Jin Hyung, the Director of Communications at HYBE, explained that the recent changes in the military service act have made everything so difficult to predict."
The director also added that "it is true how the group is also finding this difficult because it makes it hard for them to plan their own future."
With these words, HYBE Corporations noted that the lack of clarity has caused the members to suffer from the issue and encouraged the National Assembly to make a clear decision soon.
Source (1)