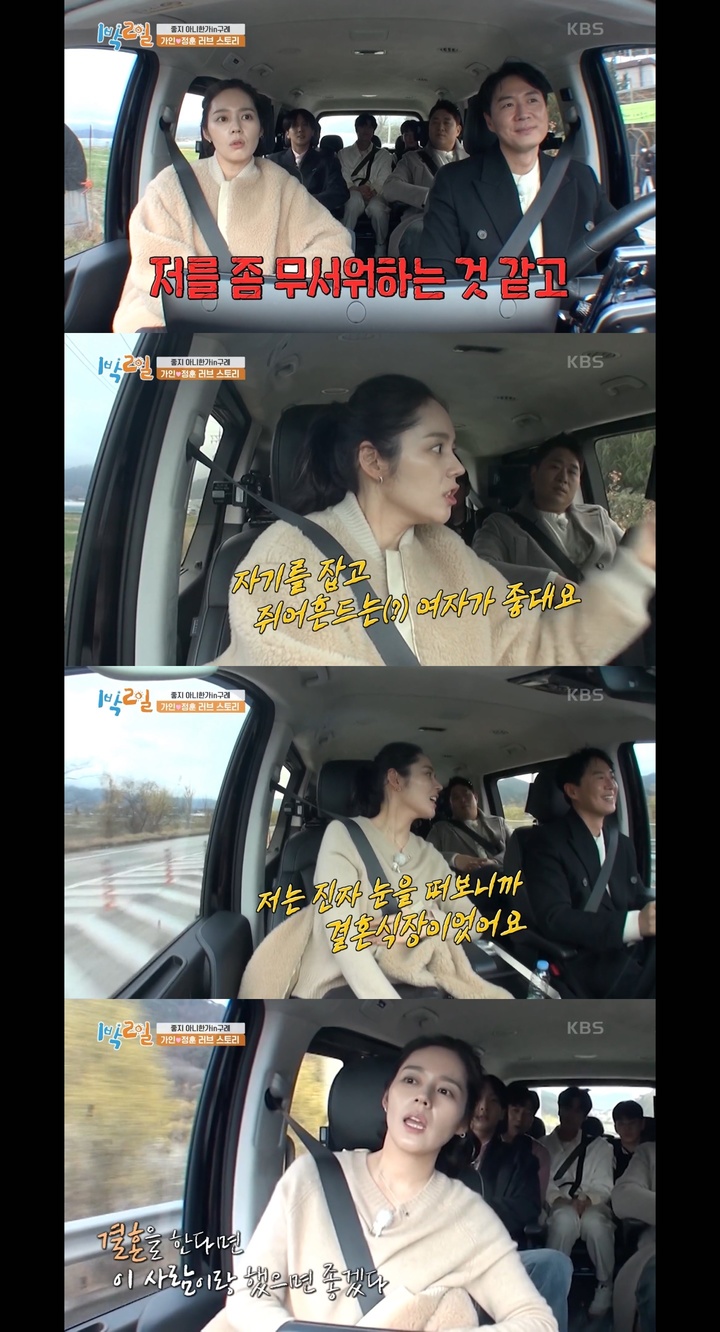 Han Ga In and Yeon Jung Hoon shared their sweet love story in the latest episode of KBS 2TV's 2 Days & 1 Night.
Yeon Jung Hoon shared that he first met his wife through the drama Yellow Handkerchief.
Recalling what had happened, the female star brought up how Yeon Jung Hoon first asked her out by telling her to message him after having a big dinner with the entire drama staff. She commented that it took almost two years for him to propose to her and explained that they would often come across his mother because they usually spent their time together at his place. She then revealed that his mother suggested them to get married on their 1st anniversary. As she was only 23 years old back then, she recalled how her mother got furious over the offer. However, she said her mother allowed their marriage instantly after seeing the actor in person.
Regarding the different personalities of the two, the actress said, "My husband and I are completely different. While I can be a little impatient and moody at times, he always stays calm and collected. He also has a great family so I thought it would be nice to marry him."
The star also shared their marriage life by saying, "We've never experienced any problems in our marriage. I think it's all thanks to him because he is a great listener. Sometimes, it almost seems like he's scared of me. He once told me that he's attracted to charismatic women who can wrap him around her fingers." In response to her remark, the male actor said, "I'm very much attracted to someone who has a strong willpower. I'm usually not attracted to those who I have to tell them what to do."
In the meantime, the latest episode of 2 Days & 1 Night Season 4 scored an average nationwide rating of 10.8%, dominating the time slot across all channels.