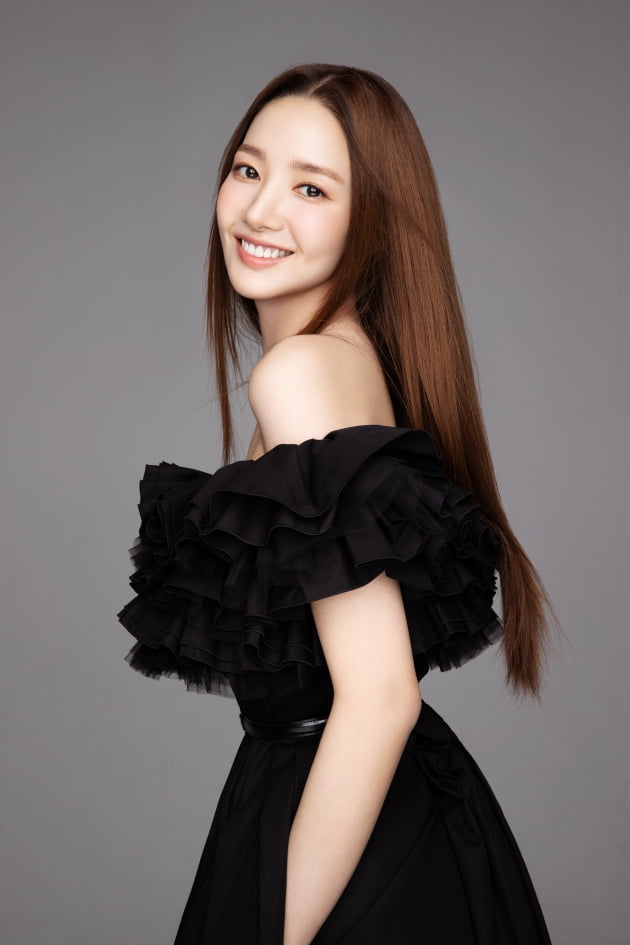 Park Min Young had a video interview with Starnews following the successful wrap of Forecasting Love and Weather.
In the recently-ended series, Park Min Young played Jin Ha Kyung, the forecaster at the 2nd Division of Korea Meteorological Administration (KMA). And for this show, she played romance with Song Kang, who played Lee Si Woo.
Recalling working with Song Kang, the actress said that her heart fluttered and that "his eyes were so shiny." She explained, "When filming love scenes, the chemistry with a co-star is very important. It was easy performing such scenes with him as there were moments his eyes would just shine so bright."
Park Min Young added, "There's a scene where he acts cute as he apologizes to me in a pub, and he said that the lines were too cheesy for him to say it. But I loved hearing it. I almost thought that it'd be nice to have a boyfriend like him. My heart pounded so hard at that moment."
When asked which of them – Han Ki Jun (Yoon Park) and Lee Si Woo (Song Kang) – is actually her type, she answered, "Neither of them." She continued, "Because I like things that are clear. But both of them tend to express their opinions vaguely. But I like people who'll go, 'Come with me!'"
Translator Kim Hoyeun: If you are a fan of K-drama, K-movie, and K-pop, I am your guy. I will continue to provide you with up-to-date K-entertainment news.