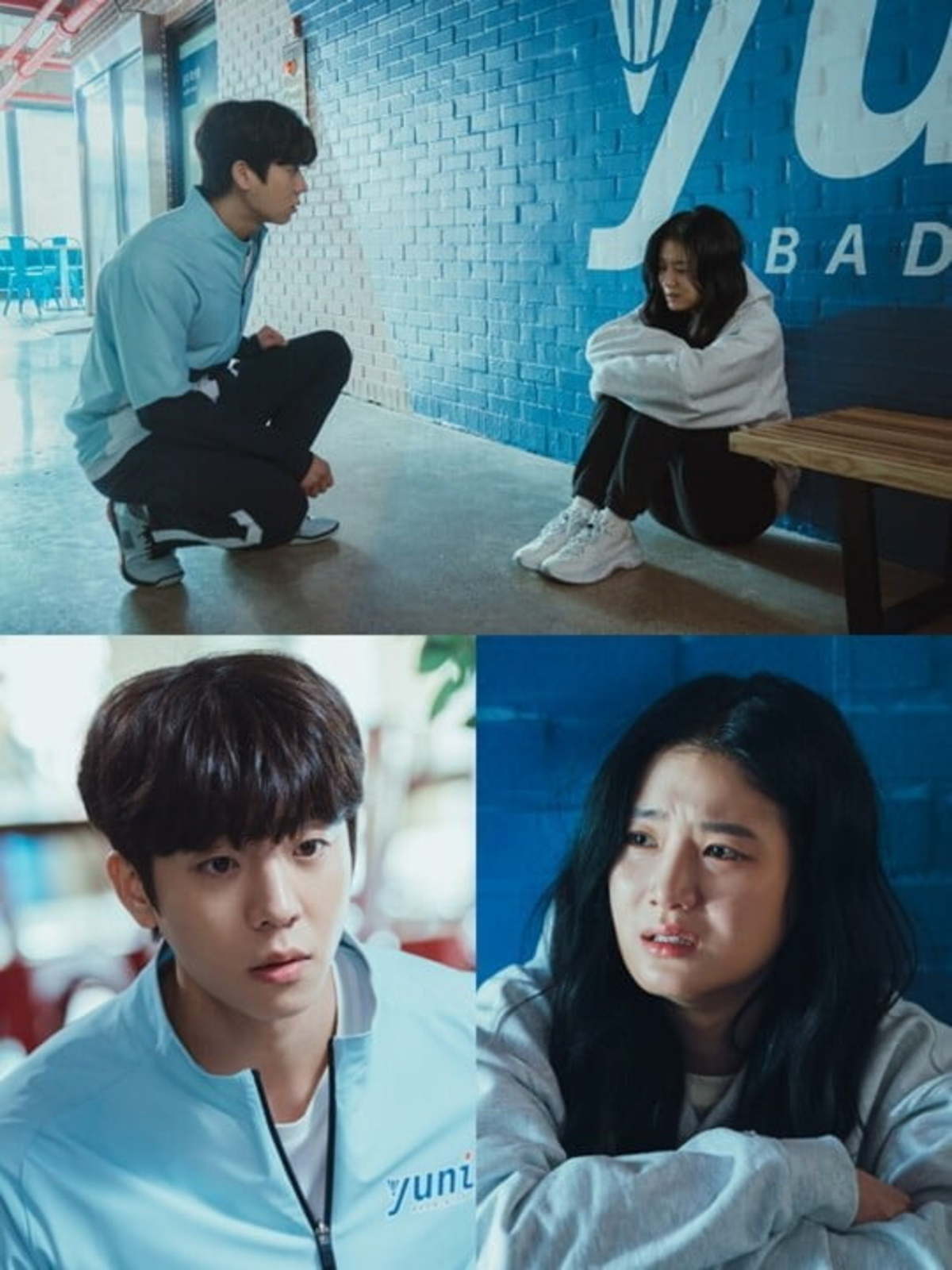 Chae Jong Hyeop and Park Ju Hyun's romance is coming.
KBS's new drama Love All Play is a sports romance drama about Park Tae Yang (Park Ju Hyun), whose life revolves around badminton, and Park Tae Joon (Chae Jong Hyeop), who only consider badminton as his job.
Since the release of teasers, the romance between Chae Jong Hyeop and Park Ju Hyun has been raising expectations. Park Tae Yang returned to the badminton court, where no one was waiting for her, after three years. But Park Tae Joon becomes her only friend.
On Friday, the production team released still photos that show Park Tae Yang crying and Park Tae Joon approaching her. Once again, it's Park Tae Joon that comforts and takes Park Tae Yang's side. As you can see, Park Tae Joon is Park Tae Yang's "one and only." Therefore, the romance between these two will inevitably be more special.
At the same time, questions arise as to why Park Tae Joon is rooting for Park Tae Yang and why others are shunning Park Tae Yang.
Meanwhile, KBS's new Wednesday-Thursday drama Love All Play will premiere on the 20th at 9:50 PM KST.
Source (1)
Translator Kim Hoyeun: If you are a fan of K-drama, K-movie, and K-pop, I am your guy. I will continue to provide you with up-to-date K-entertainment news.