'Twenty-Five Twenty-One' heralded a sad ending of Nam Joo Hyuk and Kim Tae Ri's love story.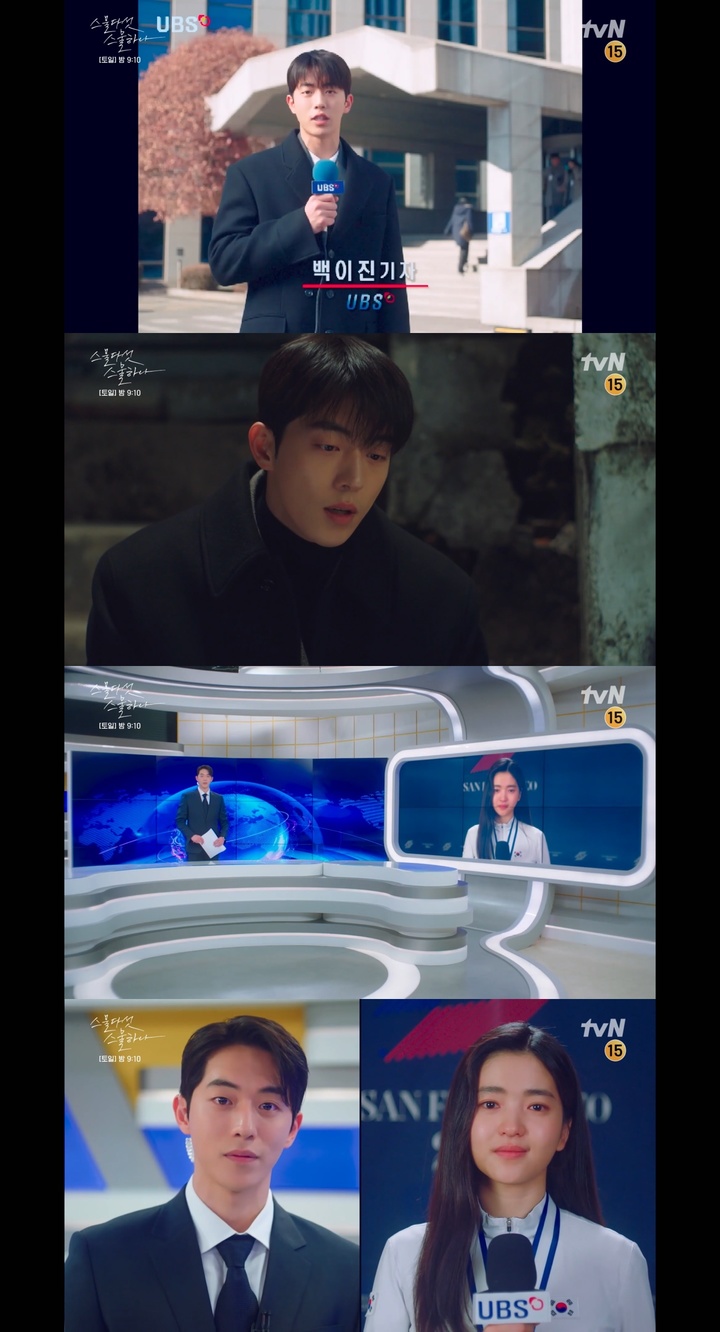 Episode 14 of Twenty-Five Twenty-One recorded 10.3% viewership nationwide, taking first place among the shows aired in the same time slot.
Na Hee Do (Kim Tae Ri) showed up in front of Ko Yoo Rim (Bona), Moon Ji Woong (Choi Hyun Wook), and Ji Seung Wan (Lee Joo Myung), holding hands with Baek Yi Jin (Nam Joo Hyuk). Amid the cheers and encouragement of their friends, they happily announced the start of their romance.
However, later on, Ko Yoo Rim found herself in a position to pay for the medical expenses and settlement money for her father's car accident. She headed to Na Hee Do to tell her decision to be naturalized in Russia.
Baek Yi Jin, who happened to come upon her naturalization, went to see her but couldn't bring himself to say anything. He lethargically turned around, but Ko Yoo Rim stopped him and smiled at him to show him that she was fine.
Meanwhile, the quartet gathered at Ji Seung Wan's place to throw a farewell party for Ko Yoo Rim, only to see Baek Yi Jin exclusively breaking the news about Ko Yoo Rim's naturalization. Na Hee Do poured out her resentment at her boyfriend who was sitting in the alley with a puzzled face.
And nine years later, in 2009, Na Hee Do was seen conducting a video interview with now-anchor Baek Yi Jin about her winning the gold medal three times in a row. Wrapping up the interview, however, Baek Yo Jin congratulated her on her wedding, raising curiosity about the story of the two over the past nine years.
Source (1)
Translator Kim Hoyeun: If you are a fan of K-drama, K-movie, and K-pop, I am your guy. I will continue to provide you with up-to-date K-entertainment news.