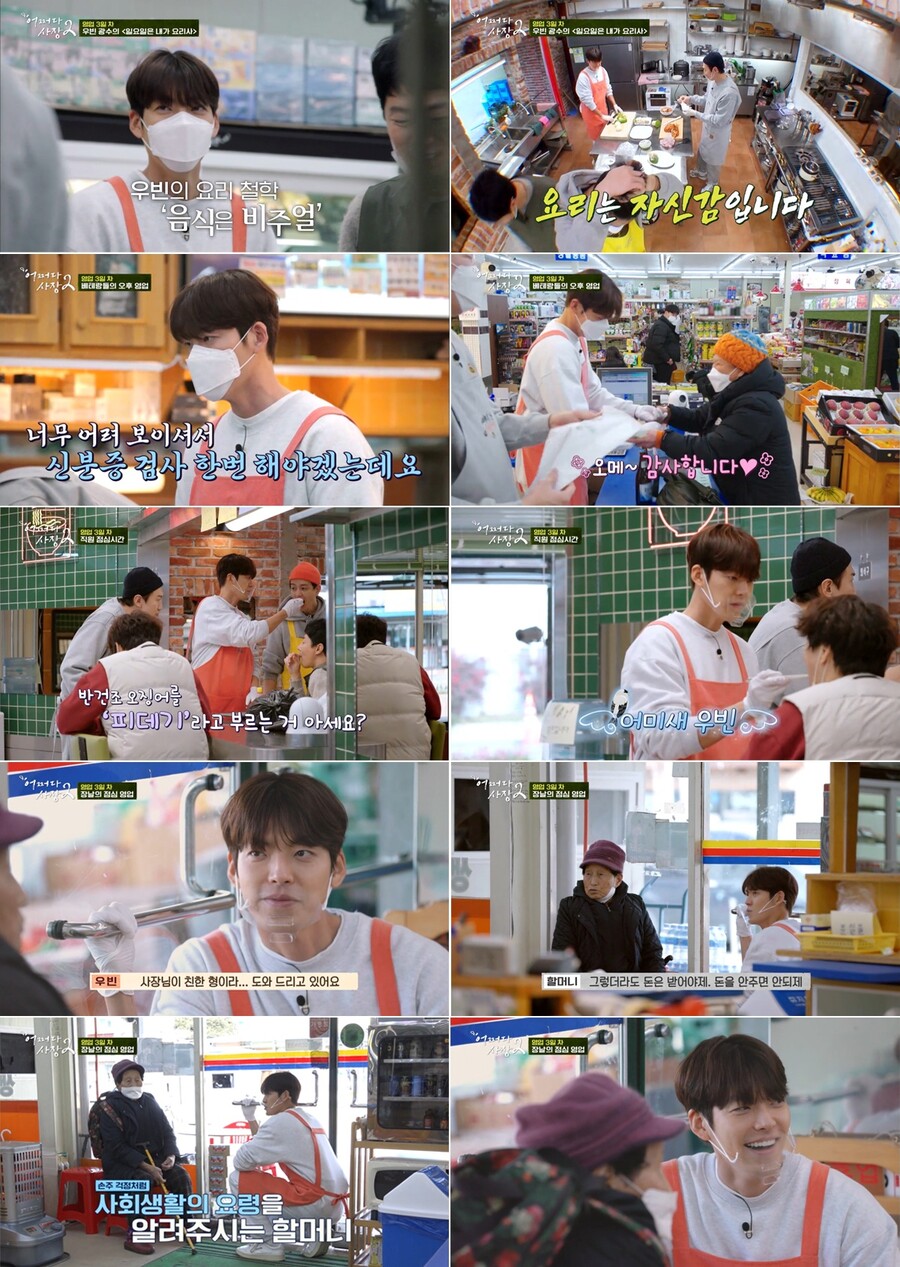 Kim Woo Bin successfully finished the last day of his part-time job in the Unexpected Business 2, boasting his performance as an ace worker.
In Unexpected Business 2, Kim Woo Bin captured the hearts of the Gongsan residents with his friendly charm as the youngest member of BBS.
First, the actor and Lee Kwang Soo took on the challenge to make breakfast. Despite the many turmoils, like burning the pot and taking an hour to make two menus, the result was successful. Kim Woo Bin and Lee Kwang Soo high-fiving each other as they enjoyed the praises gave a big laugh.
After the business started, Kim Woo Bin seemed more relaxed and accustomed to working as a part-timer. He helped customers search for the items, helped with the kitchen work, helped customers move heavy items, and said friendly greetings. Of course, how he took care of his friends also put a smile on viewers' faces.
Additionally, Kim Woo Bin's sweet conversation with an elder lady waiting for the bus drew favorable responses. He first approached her, asking, "Where are you going? Did you eat?" Then he continued the talk, saying, "I'm here to help out my close friend. How much should I ask him to pay me?" Sitting by her side and putting on a smile the whole time, the way he talked to her warmed the hearts of viewers.
Source (1)
Translator Kim Hoyeun: If you are a fan of K-drama, K-movie, and K-pop, I am your guy. I will continue to provide you with up-to-date K-entertainment news.