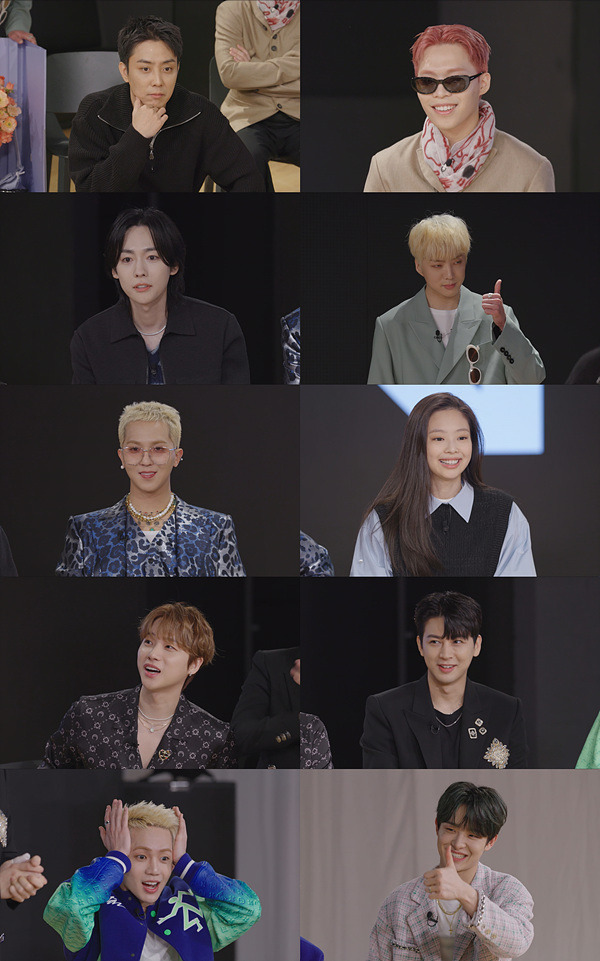 The Game Caterers 2, led by producer Na Young Seok, is visiting YG Entertainment this time.
On the 25th, tvN's The Game Caterers 2 will have a match with the YG family. The preview teased an exciting episode with BLACKPINK's Jennie; SECHSKIES's Eun Ji Won; WINNER's Kim Jin Woo and Song Min Ho; iKON's Yunhyeong and Jinhwan; TREASURE's Jihoon and Choi Hyun Suk; and AKMU's Lee Chan Hyuk.
The games they'll play are "8-beat strawberry game" and "guess-the-characters game." The "8-beat strawberry game" is where the players shout out their nicknames to the beat, and the difficulty increases if the nickname is long or difficult to pronounce. The nickname they'll choose is the favorite songs of their respective groups.
While New Journey to The West cast Song Min Ho and Eun Ji Won were expected to dominate the game, Jennie unexpectedly rose as a strong contender. In the end, she'll have a one on one match with Song Min Ho.
According to the production team, the YG family showed outstanding performance in the "guess-the-characters game." After having a feast with a relay of correct answers, the game takes an unexpected turn with an unexpected person, giving a big laugh.
Meanwhile, The Game Caterers 2 is the second season of Na Young Suk's YouTube variety show. Notable guests and places have included BTS, the cast of Hospital Playlist and Vincenzo," and BH Entertainment. The full episode for YG Entertainment will be released on the 25th at 10:30 PM KST.
Source (1)
Translator Kim Hoyeun: If you are a fan of K-drama, K-movie, and K-pop, I am your guy. I will continue to provide you with up-to-date K-entertainment news.