Kim Jae Wook, making his comeback after two years, is ready to be laughed at.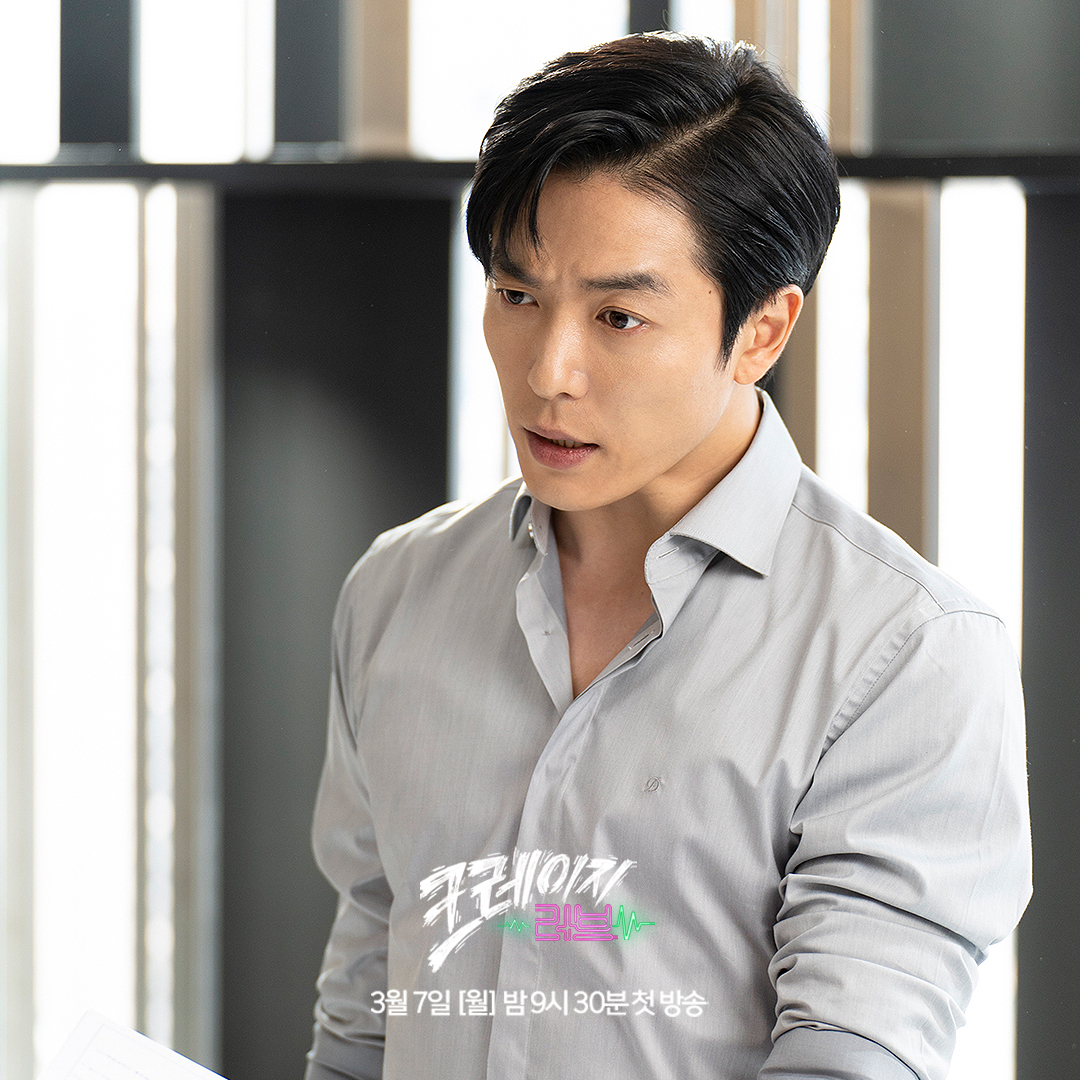 In the new KBS drama Crazy Love, Kim Jae Wook plays Noh Go Jin, CEO of GOTOP and the instructor admired by countless students. But the actor gave an unexpected answer as to why he chose the project. "We're all having a difficult time, so rather than a gloomy project, I wanted to appear in a project that would make people laugh. And that's when I met Crazy Love."
What to look for is how Noh Go Jin changes after meeting his secretary Lee Shin Ah (Krystal). According to Kim Jae Wook, Noh Go Jin is a businessman who does not trust people. He has an IQ of 190 but lacks leadership. Above all, he's a self-centered person who has absolutely zero desire to understand others. But an "event" shakes off his fast-track life, and when Lee Shin Ah shows up, a sweet yet thrilling romance unfolds in front of him.
That's why the actor chose to approach the character, focusing on his charisma. "I researched a lot about the profession of an instructor. And what I've found is that there's no standard." So he came up with Noh Go Jin that reflected on himself.
The released poster shows a glimpse into this "event" of his life. Having an eagle eye, Kim Jae Wook shouts, "You wanna kill me? Me? I'm the genius Noh Go Jin with an IQ of 190!" As you can tell from the phrase, the "event" is receiving constant death threats.
Lastly, Kim Jae Wook shared, "I always try to show a new side of myself and not get accustomed to what I've already shown. I try to improve myself so the viewers can have fun." He added, "There are lots of scenes you could laugh at in the beginning. I hope that it'll be a drama that you laugh out loud with, fall in love with the characters, and dive into the story."
Meanwhile, Crazy Love will premiere on March 7th at 9:30 PM KST.
Source (1)
Translator Kim Hoyeun: If you are a fan of K-drama, K-movie, and K-pop, I am your guy. I will continue to provide you with up-to-date K-entertainment news.