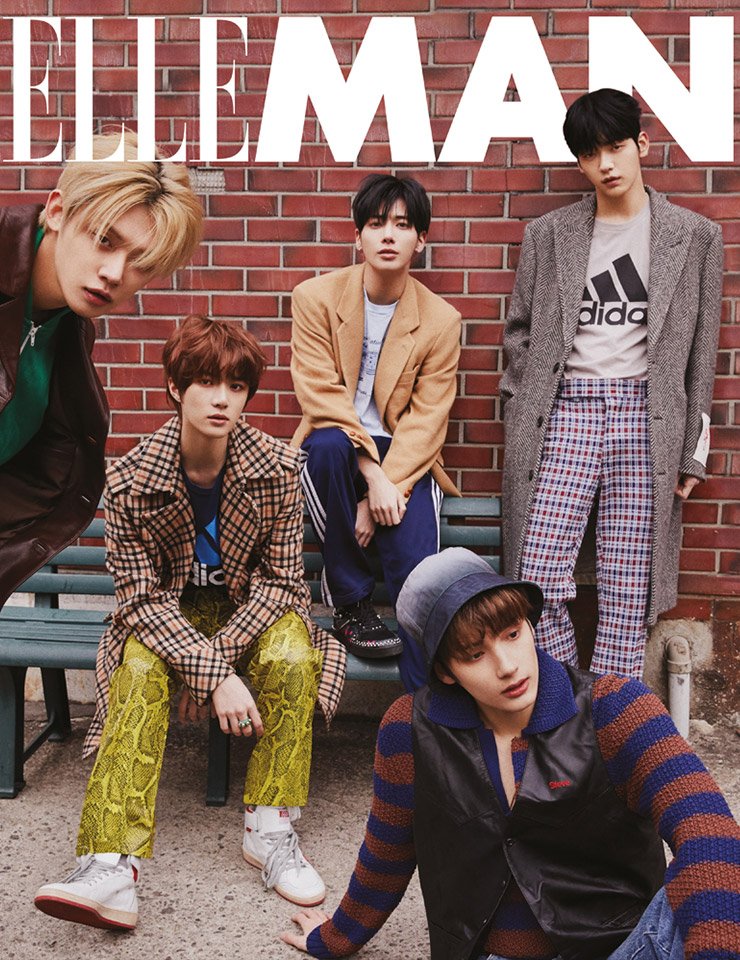 Five boys of TXT met with the fashion magazine ELLE Korea. The pictorial focuses on capturing the growth and youth of TXT, who is about to celebrate their 3rd debut anniversary on March 4th.
After the photoshoot, the boys conducted a short interview. "I used to have a fairly normal emotional flow, but recently my emotions are showing big curves. I feel unfamiliar with myself, but I feel like I can live my life more interestingly. Maybe I can express more musically," shared Soobin.
Yeonjun also said, "I think my perspective on the world has broadened since my debut. I have developed an attitude to look at things from various angles. I feel like I'm getting closer to the dream I've been picturing." Hueningkai commented, "We've grown both physically and mentally. Now we're relaxed even on stages. I think we now enjoy the stage and love music more."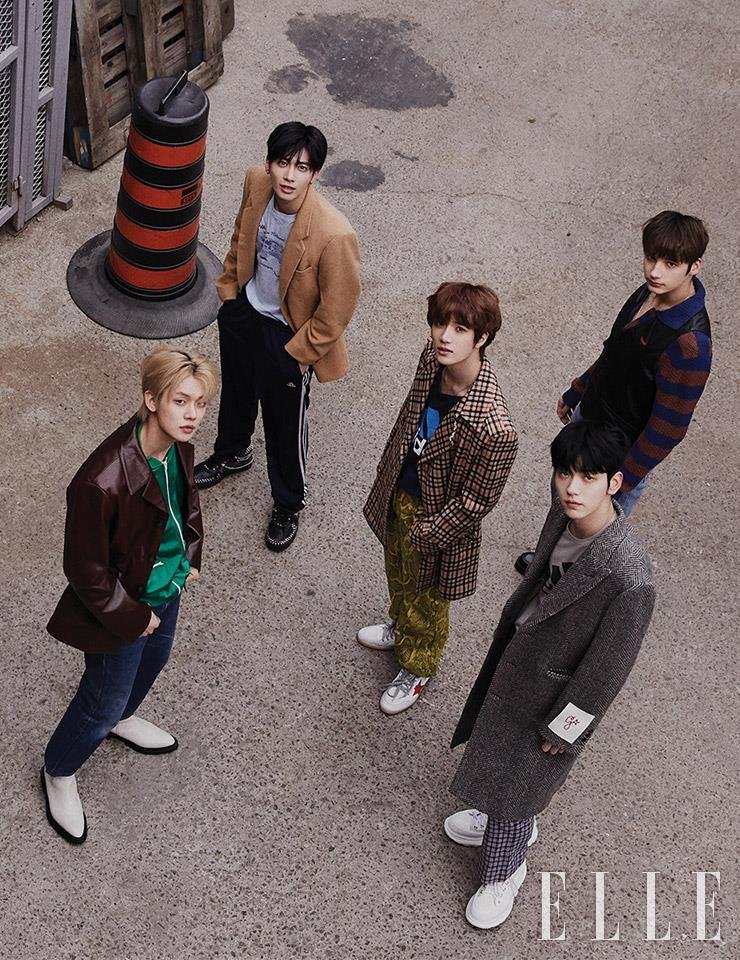 TXT showed off their bright and healthy energy throughout the interview. Beomgyu showed his love for his team, saying, "If Yeonjun and Taehyun take me to a higher place as an artist, Soobin and Hueningkai are like friends that help me work in joy."
Taehyun also shared, "I think the biggest strength of my personality is that I keep trying to be happy. I'm conveying that through music most times, but I think it's meaningful if someone can gain strength through my story no matter what medium it's delivered through."
Source (1)
Translator Kim Hoyeun: If you are a fan of K-drama, K-movie, and K-pop, I am your guy. I will continue to provide you with up-to-date K-entertainment news.