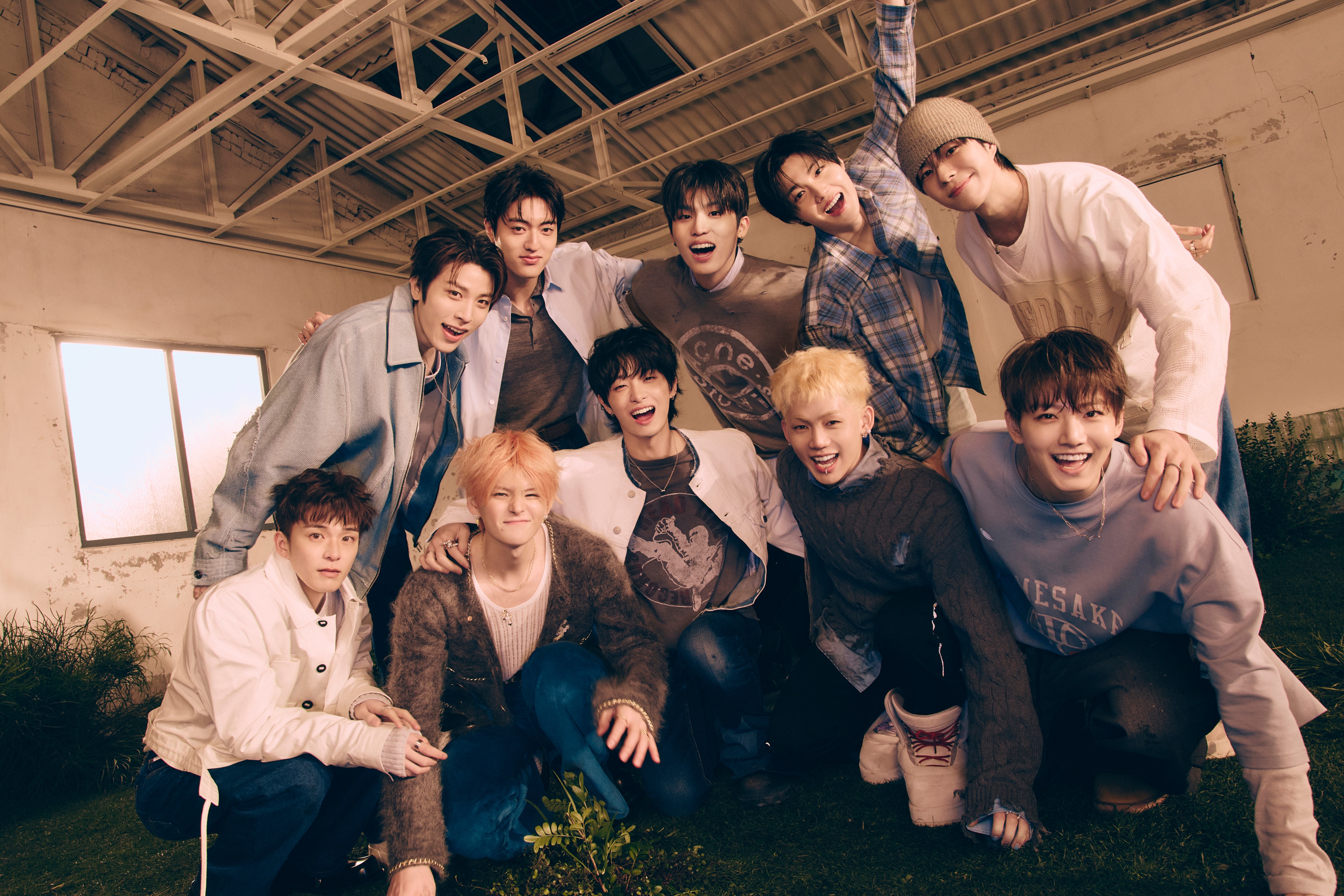 TREASURE is all ready for their comeback after a whole year with THE SECOND STEP: CHAPTER ONE.
On the 15th, TREASURE held an online press conference for their comeback and shared that they've prepared "better songs and performances." Leader Choi Hyunsuk said, "If we showed a youthful charm in THE FIRST STEP series, it was all about stripping away our youthfulness in this album."
The act made headlines when they broke their own record and pre-sold 600,000 copies in just eight days. And as if to show the members' aspiration, the new title song "JIKJIN" is all about the boys' fighting spirit. Choi Hyunsuk explained, "As soon as I heard it for the first time in October last year, I knew this was it. Since it's our comeback after a year, we wanted to show an impactful performance, and this was truly a YG-like and TREASURE-like song."
Doyoung added, "If TREASURE was all about powerful group dance, we have added each individual's free will in 'JIKJIN.'" Mashiho then mentioned the music video that cost a whopping 500 million KRW (about $416,738) to produce. "I highly recommend you move your body to the speed (of the MV)."
TREASURE has expressed their ambition to win a music show during the upcoming promotion. Yoshi wished to "share the joy with the fans after winning a music show," and Bang Yedam shared, "I've imagined so much of what it'd be like to win a music show. We haven't accomplished it yet, but I'll do my best to make it come true."
Meanwhile, TREASURE's new album THE SECOND STEP: CHAPTER ONE will be released at 6 PM KST today. The group will then hold their first-ever concert on April 9th and 10th.
Source (1)
Translator Kim Hoyeun: If you are a fan of K-drama, K-movie, and K-pop, I am your guy. I will continue to provide you with up-to-date K-entertainment news.