EXO's Suho has returned to his fans' side.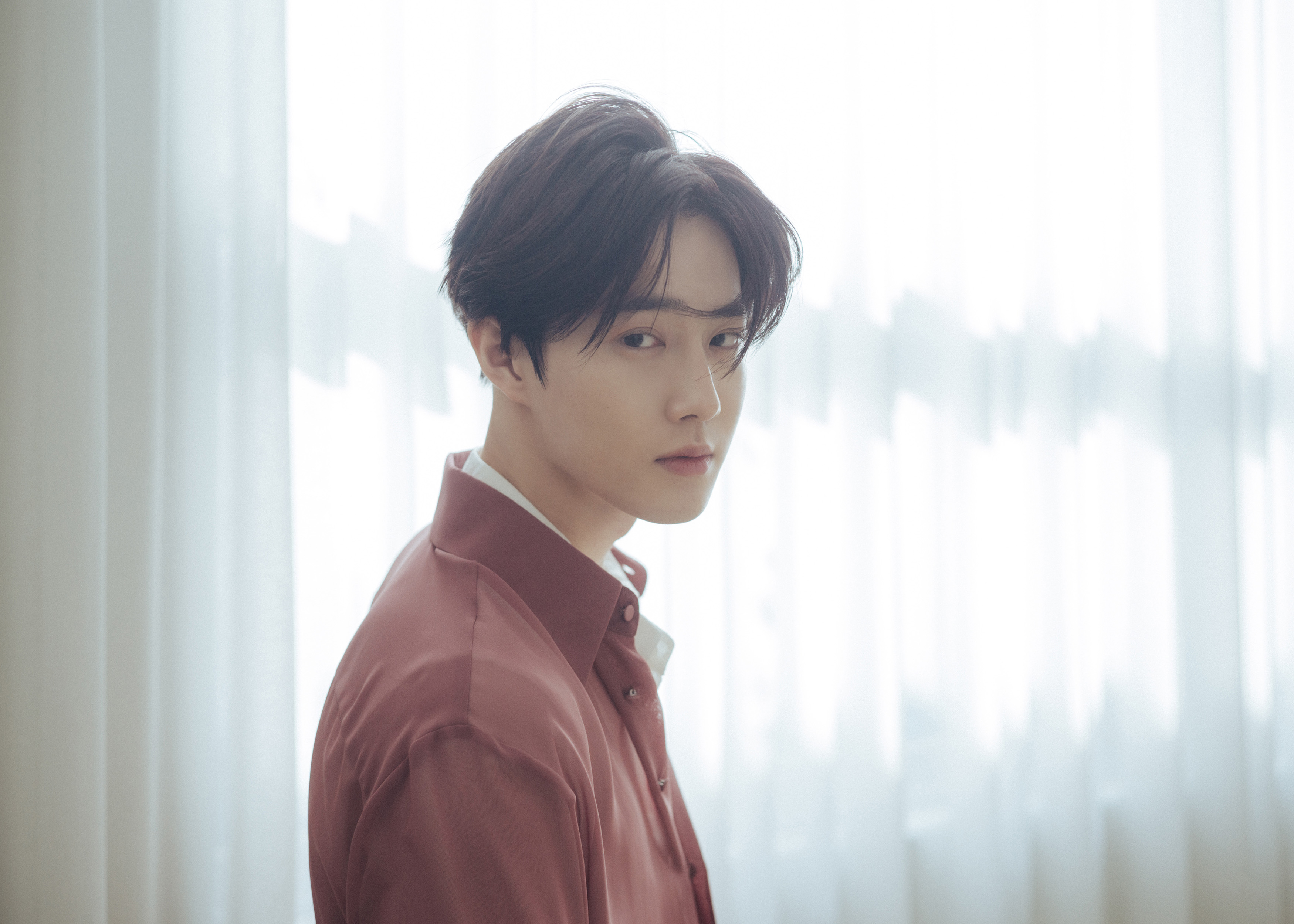 On the morning of the 14th, Suho took to his Instagram to leave a heartfelt handwritten letter to his fans. The idol expressed his love for the fans who had been patiently waiting for him for the past two years and told them that he's working on a special gift.
This is the full letter Suho wrote:
"Hello, everyone. This is EXO's leader Suho, aka Kim Jun Myeon. Finally, as of today, February 14th, 2022, I have been discharged from the military! First of all, I want to say that I've missed EXO-L the most. I've been apart from you during my military duty, but it became a meaningful time that allowed me to think more about EXO-L. During the last 1 year and 9 months, I've missed you and our members so much that I even held a concert in my dreams… hehe.
Guess I must have wanted to jump forward in time and meet you on stage as soon as possible. But like I once said, 'If even the waiting in and of itself is joyful, then it's love,' maybe the waiting may have made our feelings grow even deeper because we spent this time. Still, let's never be apart ever again! If I can hug you, I'm going to hug you tight and never let go. Starting this moment, I'm preparing a gift for our EXO-L. I hope that it'll be a gift that rewards you for your waiting. Since we haven't seen each other in a long time, we'll see you more often now: it's our promise!!!!!
WE! ARE! ONE! EXO! Let's love!
From Suho
P.S. I miss your silver light."
Meanwhile, Suho was the third EXO member to serve his military duty, following Xiumin and D.O. Chanyeol, Baekhyun, and Chen are currently serving in the army, and Kai and Sehun will be enlisting soon.
View this post on Instagram

Source (1)
Translator Kim Hoyeun: If you are a fan of K-drama, K-movie, and K-pop, I am your guy. I will continue to provide you with up-to-date K-entertainment news.