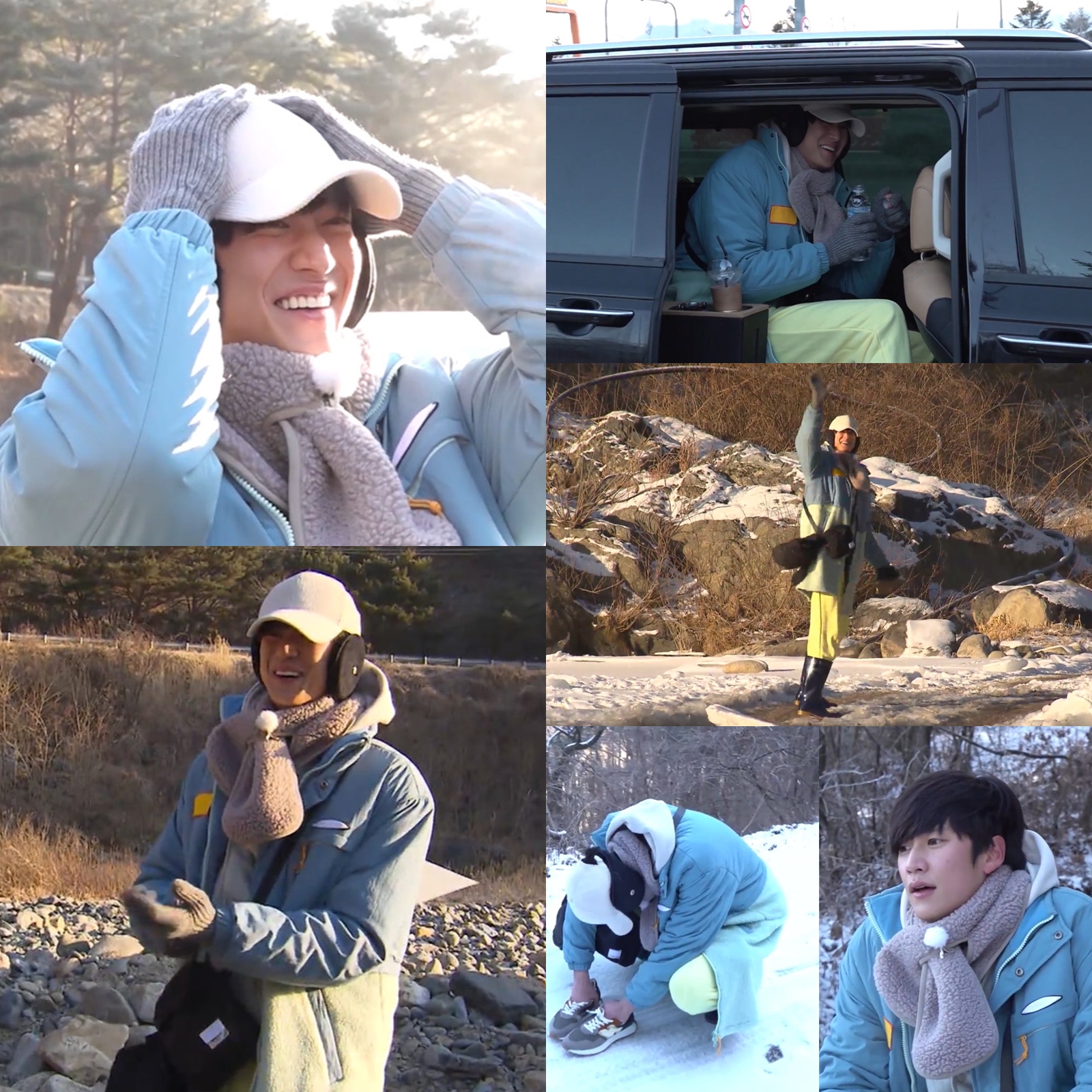 The new 2 Days & 1 Night member Na In Woo has left the staff in bewilderment with his innocent "new to the variety show" reactions.
In the upcoming episode of 2 Days & 1 Night, the cast and the new member Na In Woo will take part in the fierce survival for the "cold-weather training."
The episode begins early in the morning with "hazing" prepared for Na In Woo. While heading to the filming set, the actor is surprised by the staff's surprise appearance. However, he takes a deep sleep in the car even while being taken to the destination, shocking the staff.
Even after arriving, Na In Woo puts on a big smile and stands in awe of the scenery. Though the staff ambitiously prepared a mission to get him used to the "real wilderness," he fails to feel even the slightest sense of crisis, boasting the real "On Dal" side of him.
Additionally, the actor is not at all surprised by the brutal missions the staff had prepared, delightedly taking part in the games in the "energizer" mode. In the end, the production team is left in bewilderment by this new rookie who doesn't feel at all pressured. At one point, the VJ who was filming Na In Woo is said to have exclaimed, "He is the craziest" while sobbing, raising curiosity.
Meanwhile, the upcoming episode of 2 Days & 1 Night will air on the 13th.
Source (1)
Translator Kim Hoyeun: If you are a fan of K-drama, K-movie, and K-pop, I am your guy. I will continue to provide you with up-to-date K-entertainment news.