TREASURE will hold their first concert at the Olympic Hall on April 9th and 10th.
According to YG Entertainment, TREASURE will put on their first concert at the Olympic Hall. The act is making various efforts to show perfect performances. Not only will the members perform their new title track "JIKJIN," but they will also present unit group performances that weren't easily seen before.
The label further raised the expectations, saying, "Please look forward to TREASURE's more advanced musicalities and expanded spectrum."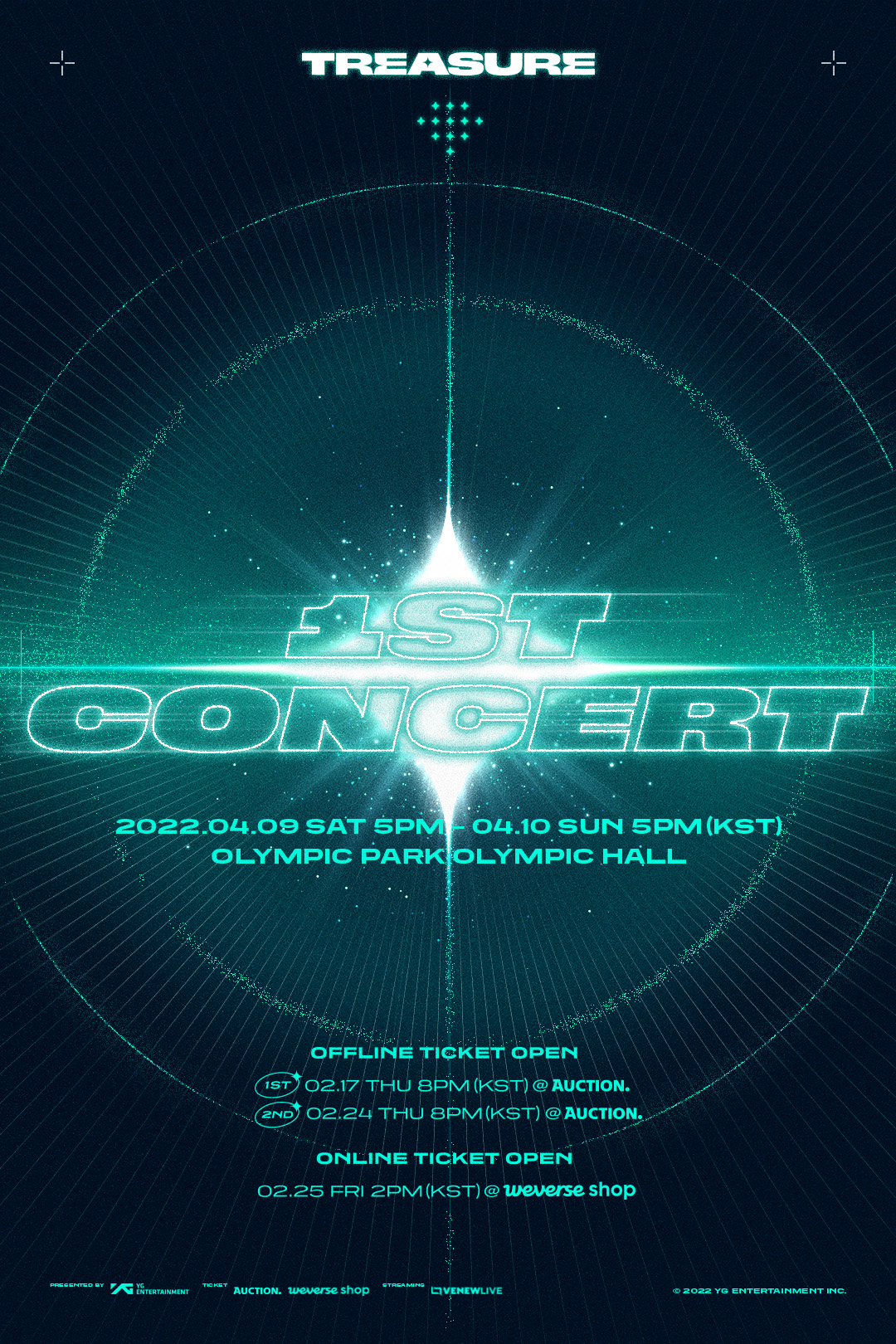 TREASURE's concert will be held simultaneously online and offline. Fans will be able to book the online tickets at Weverse Shop from February 25th. There are also packages available that include delayed streaming and online rehearsal viewing.
Offline tickets can be purchased through Auction, and only TREASURE MAKER membership subscribers will be given the opportunity to pre-order from the 17th at 8 PM KST to the 18th. The ticket sale will begin on the 24th at 8 PM KST. However, the offline concert may be canceled depending on the COVID-19 guidelines.
Meanwhile, TREASURE will drop their new album THE SECOND STEP: CHAPTER ONE on the 15th before the concert.
Source (1)
Translator Kim Hoyeun: If you are a fan of K-drama, K-movie, and K-pop, I am your guy. I will continue to provide you with up-to-date K-entertainment news.