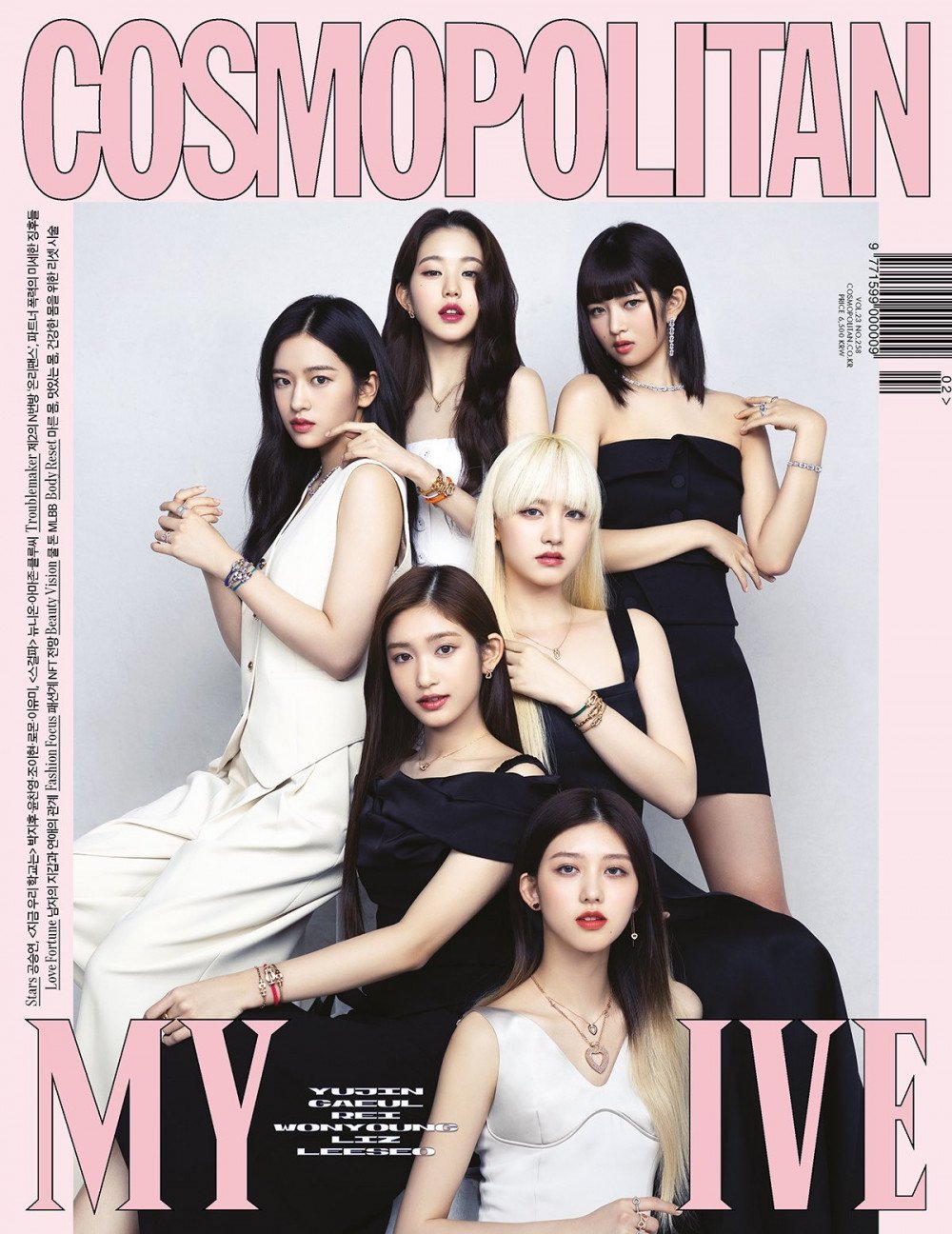 IVE made the cover of a fashion magazine for the first time.
On the 17th, Cosmopolitan revealed IVE's pictorial and interview for the February issue. The members each exuded their unique charms throughout the photoshoot. Later in the evening, the girls sat down for a short interview.
To a question asking their thoughts on winning the title "complete girl group," the members replied, "We are putting in more effort because we're being called with such a title. We hope you could see us trusting each other and growing as a team as we complete each other."
IVE chose "communicating with their fans" as the best thing about making their debut. "We're always grateful for DIVE. If we didn't have them when we debuted, it would have been very sad," they shared.
What differentiate IVE from other girl groups? "IVE's strength is that we express ourselves as we are without being too manufactured," the girls answered. "We want to become a group that can embrace all charms without having to be confined to being a group with 'girl crush' or 'lovely' charms. We will do our best, so people can say, 'IVE is just IVE.'"
Meanwhile, IVE dropped their debut album ELEVEN in December last year. With the title song of the same name, the act already won nine music show wins, making a grand debut.
Source (1)
Translator Kim Hoyeun: If you are a fan of K-drama, K-movie, and K-pop, I am your guy. I will continue to provide you with up-to-date K-entertainment news.