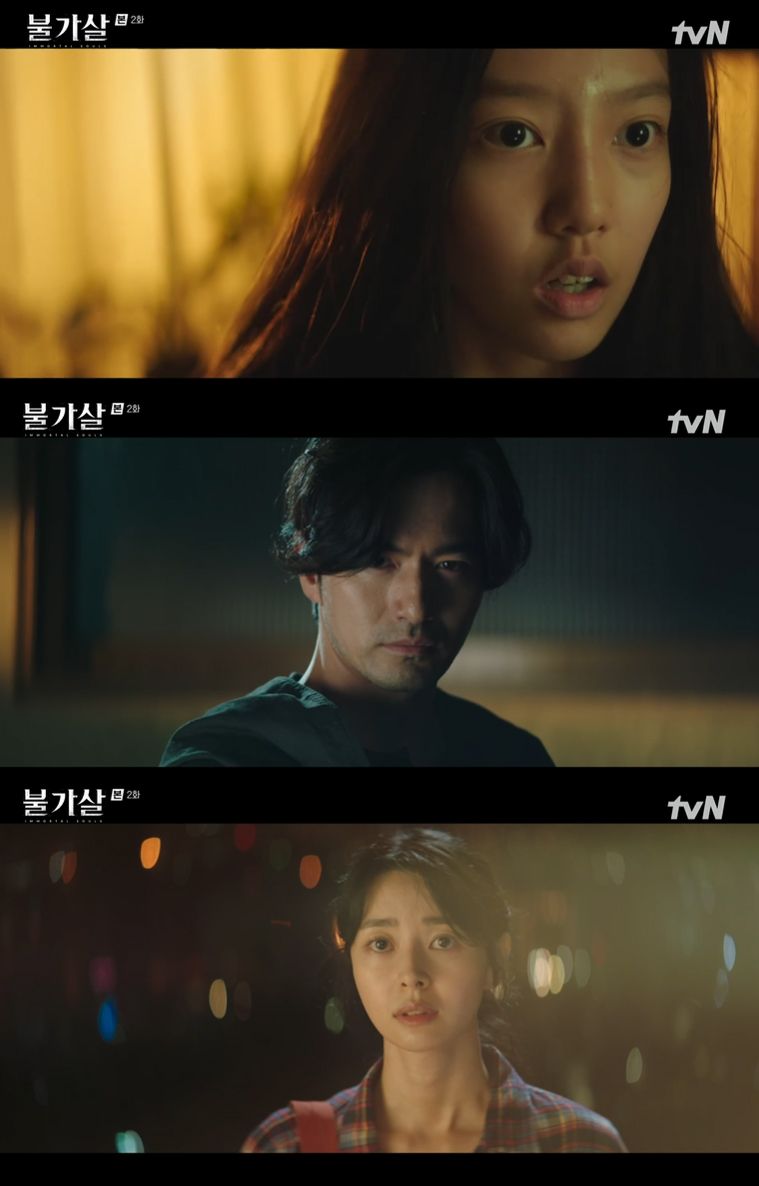 Bulgasal: Immortal Souls is off to a promising start.
The first two episodes of Bulgasal: Immortal Souls talked about what had happened between Dan Hwal (Lee Jin Wook) and Min Sang Woon (Kwon Na Ra) over the long course of years. In the episodes, Hwal is seen searching for a creature called Bulgasal, who later kills his family and turns him into one of her kind. On the other hand, Sang Un was seen getting reincarnated in the modern world with the human spirit she robbed from Hwal.
The story takes place six hundred years ago when an immortal woman became a mortal being after stealing the human spirit from a guy named Dan Hwal. Knowing that he has become an immortal monster instead of her, he gets his revenge on her right after waking up from his death. However, she leaves rather strange last words before her death, saying, "What have you done? You have created more bad karma. And you have brought upon another retribution."
It was revealed that she meant to take all of his bad karma when she took away his spirit from him. Learning upon his twisted fate, Dan Hwal sets out on a journey to find her and end this vicious cycle of life.
Fast forward to 2006, the once immortal lady gets reincarnated as twin sisters. However, she gets killed by a monster who was also reincarnated in the same time period, and only her younger sister Min Sang Un manages to survive.
After the release of its first two episodes, Bulgasal: Immortal Souls received many favorable reviews for its quality story and VFX, which made the show much more entertaining to watch.
Source (1)