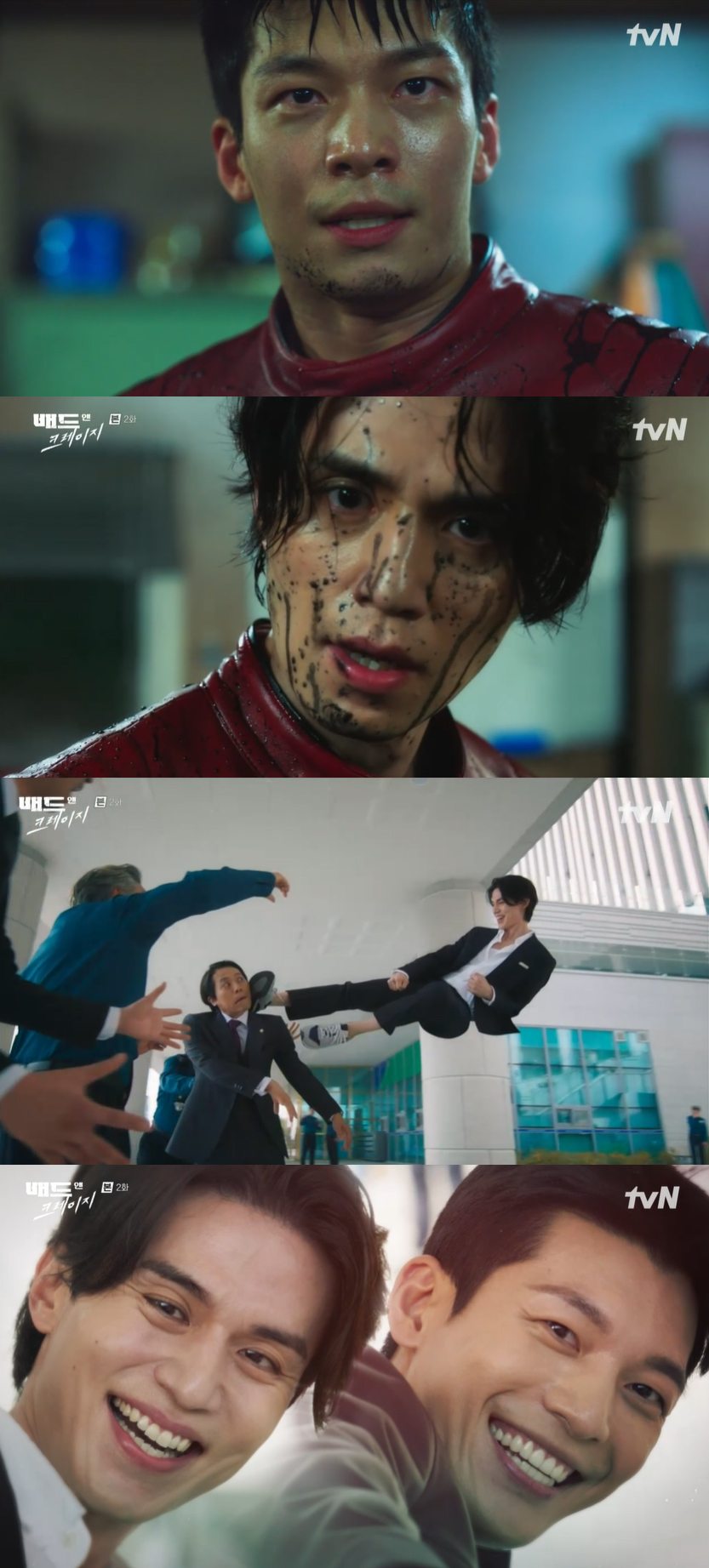 The second episode of Bad and Crazy featured a shocking twist by revealing the identity of Wi Ha Joon. Previously, K (Wi Ha Joon) appeared everywhere Ryu Soo Yeol (Lee Dong Wook) went to beat him up for what he did. He randomly showed up at places like his favorite sauna, private living space, bathroom, on the streets he went, in a cab, etc.
In the latest episode of Bad and Crazy, K appears in front of Soo Yeol while he is trapped in an elevator. K rescues him and heads to a mysterious place where Soo Yeol finds a necklace equipped with a camera. However, he leaves K behind while the self-proclaimed hero is still fighting against those who work for the corrupt detective, Do In Beom (Lee Sang Hong).
Later, Soo Yeol witnesses congressman Do In Beom killing someone through a video in the necklace he acquired. However, he decides to throw the necklace into the river instead of revealing the truth. Just then, K appears in front of him and snatches it from his hands. The vigilante then threatens him by saying, "I am the last hero on earth who came to bring justice into our world. Watch me and find out who I truly am," and vanishes into thin air.
Soon, Soo Yeol returns to the police station and meets Do Yoo Gon again, this time in person. Immediately after the uncanny encounter, K shows up and throws a high kick at the congressman without giving Soo Yeol the time to hesitate.
It was then when Soo Yeol realized that K was himself all along. As the scene flashes through K's past actions, it is revealed that K was one of his alternate personalities.
Source (1)