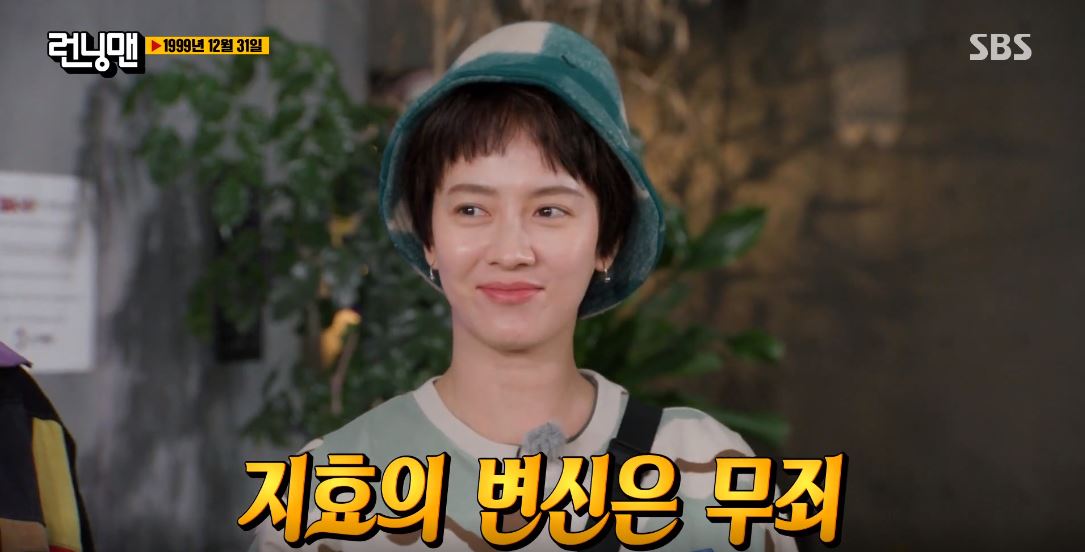 Some fans expressed their disappointment in Song Ji Hyo's recent haircut.
On the 29th, Song Ji Hyo's fans on the online community "DC Gallery" issued a statement on the actress's stylist. "Dissatisfaction with Song Ji Hyo's styling has been consistently raised among fans for several years," they wrote.
"Song was always mentioned as a celebrity with disappointing styling, and we have come to the conclusion that we will no longer sit by it," they continued. "Bad styling not only instills a negative opinion of the actress but also hinders with an inflow of new fans."\
Additionally, the fans urged the agency to replace the actress's stylist. "The current stylist does not consider Song's image and figure at all. And we feel like she's only dressing the actress in her own style," the stated. "We demand substituting her current stylist for someone more experienced and skilled, changing makeup and hair salon."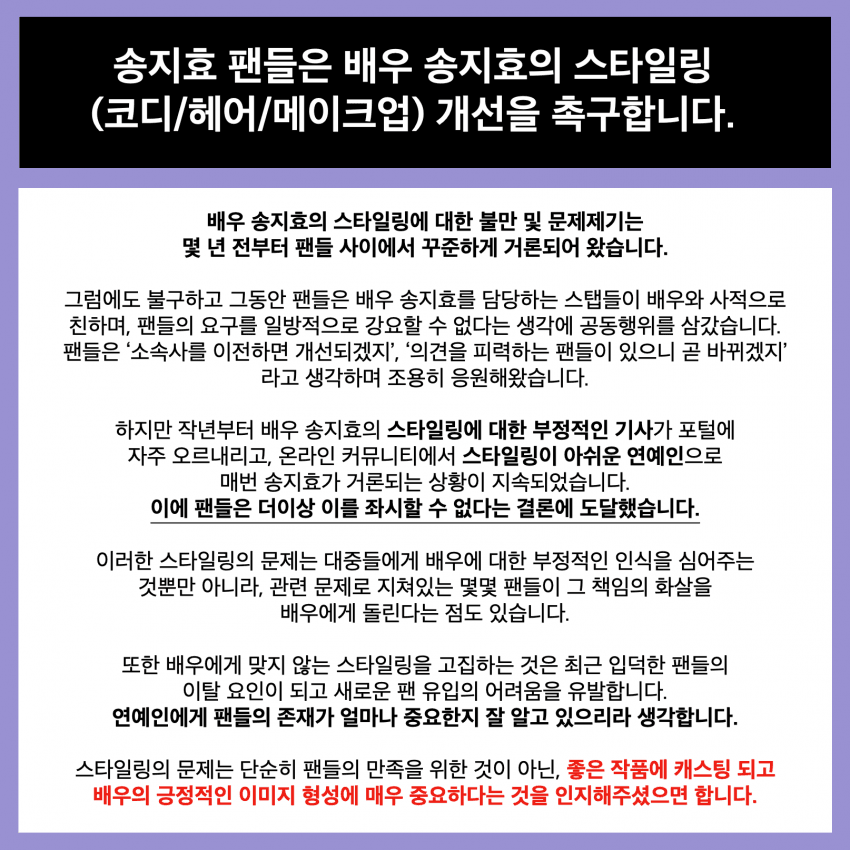 Previously on the 28th, Song Ji Hyo's new look was introduced on SBS's Running Man. Soon after the broadcast, people started to talk about her new short haircut, questioning her stylist's ability. Some even made separate posts on a community site reassessing Song Ji Hyo's previous hairstyles and fashion.
These are some of the comments: "That's not a good look for her." "I thought it was a wig." "Now I found a perfect way to ruin a pretty face." "I'm a fan of short hair, but not that."
Source (1)
Translator Kim Hoyeun: If you are a fan of K-drama, K-movie, and K-pop, I am your guy. I will continue to provide you with up-to-date K-entertainment news.