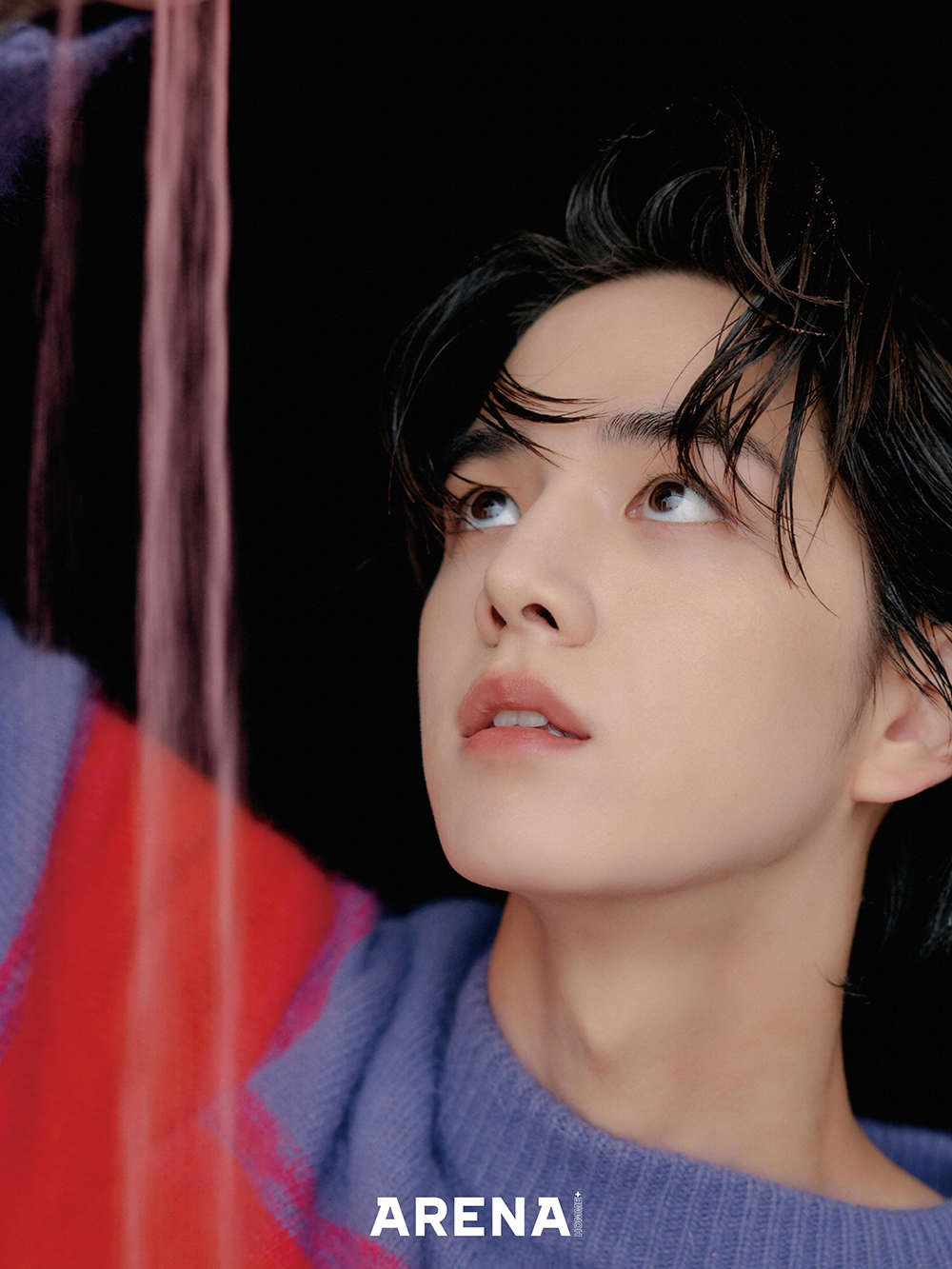 THE BOYZ's Younghoon sat down for an interview and photoshoot for the December issue of Arena Homme Plus.
An insider from the magazine company said, "Younghoon was able to fully express his boyish image, adding on a layer of chicness for the more masculine shots."
Due to the pandemic, THE BOYZ had to perform without an audience for two years, out of their whole four-year career. In response, Younghoon said, "I felt like a robot standing on stage while performing to an empty room. I knew I was receiving love from my fans but it was hard for me to feel the actual excitement given the circumstances."
He shared his excitement about their upcoming concert in December, saying, "It's been almost 2 years. I think I'll be speechless from happiness."
Younghoon also opened up about his recent acting projects, saying, "I've never thought that I've gotten used to acting. When I'm performing on stage, I just need to focus on my dancing and singing while looking good for the camera. However, acting requires me to dive into the role with a high level of concentration and in-depth character analysis. I still have a long way to go, so I must work hard."
When asked to define a cool person, he responded, "An adult who is respectful and always does their best." He also commented, "I would like to remain as a boy."
Source (1)
Translator Esther Lee: I'll be providing you with up-to-date, reliable Korean entertainment news. Enjoy!