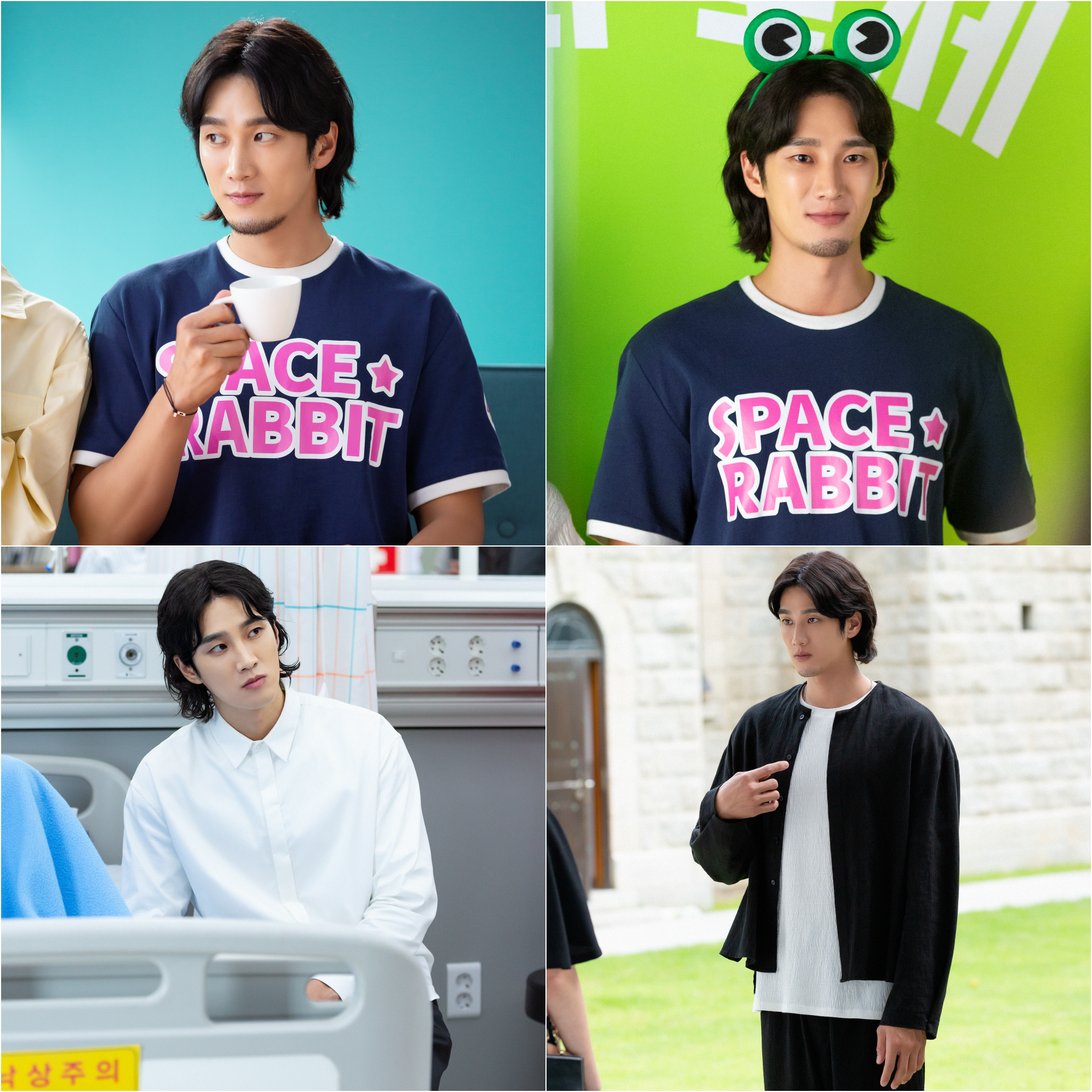 Ahn Bo Hyun received a passing score for his acting transformation in his latest series Yumi's Cells. He made his mark as a villain in Itaewon Class (2020) and Kairos (2020) and became a popular actor. He said he was so immersed in the character of Goo Woong that he wanted him to marry Yumi without breaking up with her in an interview with News 1.
Q1.

 How did you first approach the character of Goo Woong from

'Yumi's Cells?'
People said that the character in the drama doesn't need to be exactly like the one in the original comics. However, I came to think that the viewers were looking forward to seeing his looks from the original work. So I thought I should keep his beard, dark skin, and long hair. Actually, I didn't like myself looking all sloppy like that. (Laughs) I thought to myself that no one would be attracted to such a person. Still, I tried, and the viewers' good response cheered me up.
Q2. How does it feel to play a character who is bound to leave the show at the end?
I felt that we were given much creative freedom in making this TV adaptation. (Laughs) Perhaps because I played him, I felt sorry for him when the show ended like that. Since there will be another season to Yumi's Cells, I think there would be another story after their breakup.
Q3. What do you think about the ending?
If Goo Woong had continued to be stubborn about everything, I would have thought that something was going awfully wrong. However, he later puts Yumi first in his relationship, showing that he is sincere about his feelings for her. I don't know if he has intentionally set her free, and I think it is up to the viewers to interpret the show's ending. However, as an actor who played him, I felt sad.
Q4. Is there a scene that you couldn't really understand his state of mind?
When he texted 'K' without saying anything else. (Laughs) I almost didn't want to shoot the scene. I don't get how he can do that. (Laughs) Also, going out on a blind date in shorts and slippers is unacceptable. If a friend of mine does that, I would probably buy him some clothes.
Q5. How was working with Kim Go Eun?
She started off as the actress we all know of, but soon she gradually became Kim Yumi herself. Since she's got a broad acting spectrum, I learned a lot from her even though she is younger than me. I think the chemistry was good because she helped me a lot to focus on my character.
Q6. How do you want Yumi to remember her relationship with Woong?
I don't know how the story will unravel in the future, but I hope that she understands that he was sincere to her.
Q7. Last words for Yumi?
You and I share a special memory that we can revisit in the future. And I am proud that this work has become one of the best works I have ever done so far.
Source (1)
Translator Cho EK: I'm a big fan of Korean dramas and movies.