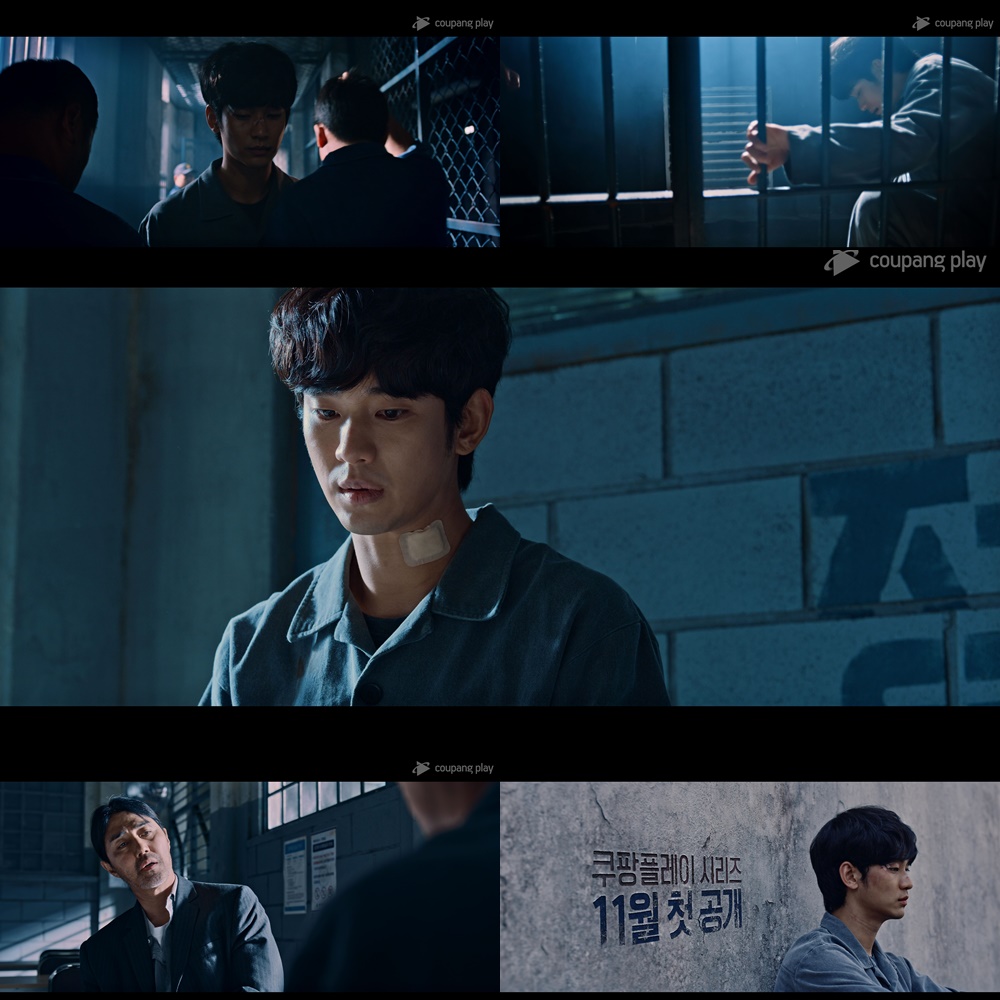 Coupang Play has released a new teaser for its first original drama series One Ordinary Day.
Scheduled to premiere on the 27th, One Ordinary Day is a remake of the BBC drama Criminal Justice. The drama depicts the fierce battle of an ordinary college student, Kim Hyun Soo (Kim Soo Hyun), who becomes a murder suspect overnight, and his third-rate lawyer Shin Joong Han (Cha Seung Won).
In the released teaser, Kim Hyun Soo is seen wearing a prison uniform looking anxious and exhausted. Continually pushed physically and emotionally, the once-happy student bursts into tears as he falls into despair in the blink of an eye. As he crouches down to the ground in frustration, the lawyer Shin Joong Han approaches him and hands him over a file, saying, "It's tough, right? Sign here. I'm your legal attorney from now on."
The clip finishes with a panicked, out-of-breath Kim Hyun Soo running away from something or someone.
Watch the teaser below.
Source (1)
Translator Esther Lee: I'll be providing you with up-to-date, reliable Korean entertainment news. Enjoy!