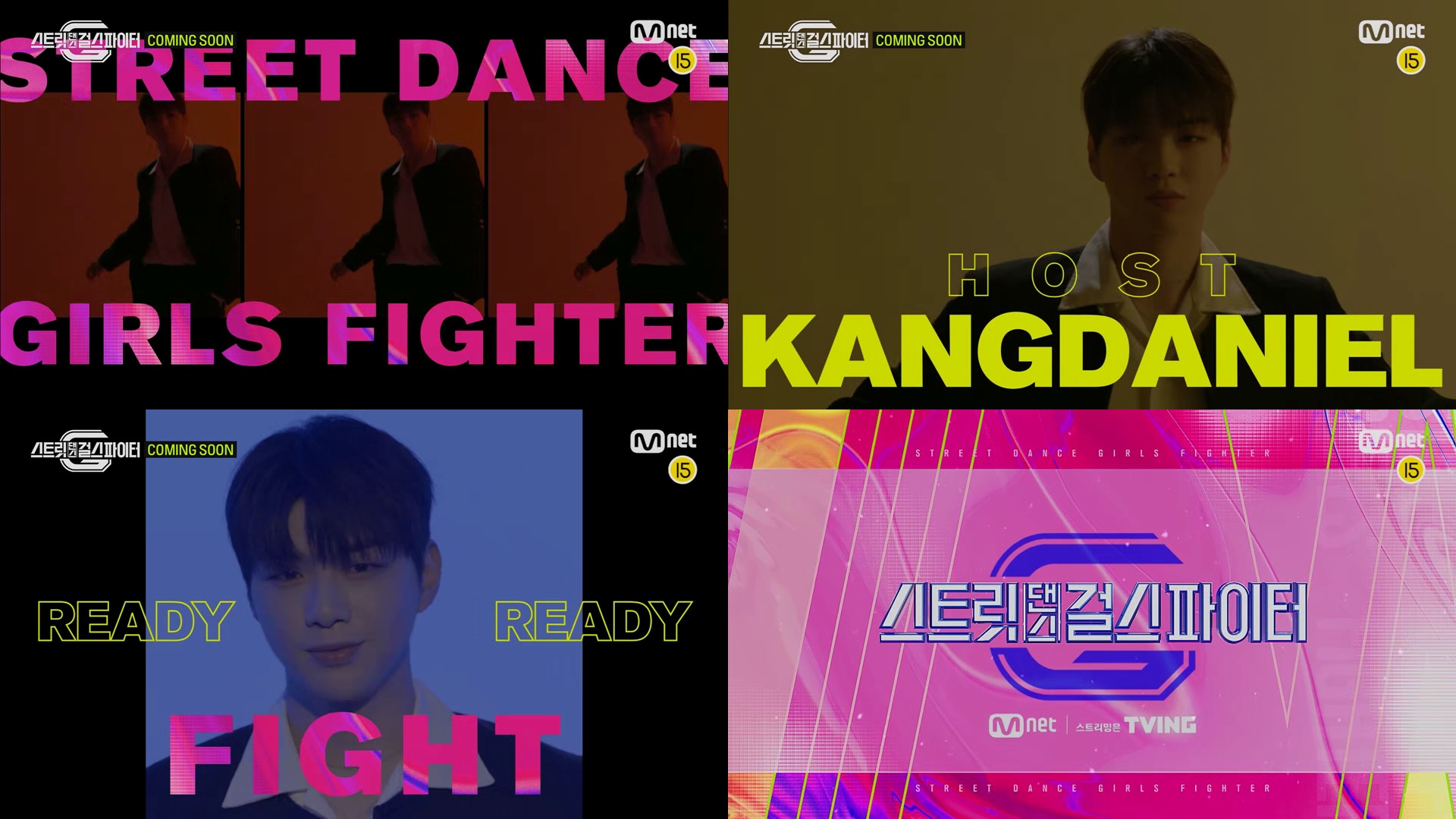 Kang Daniel will be hosting Mnet's upcoming spin-off of Street Woman Fighter, Street Dance Girls Fighter (literal title).
Mnet's Street Dance Girls Fighter is a talent show that features female high school student dancers competing for the best dance crew title.
The leaders of the eight crews from Street Woman Fighter, Leejung Lee (YGX), Gabee (La Chica), Hyojin Choi (WANT), Noze (WAYB), Rihey (Coca N Butter), Monika (Prowdmon), Honey J (Holy Bang), and Aiki (Hook), will participate in the show as mentors and judges.
As Street Woman Fighter's first MC, Kang Daniel showcased his unparalleled presence as a friendly host and presenter of the show. Now that he is hosting the spin-off of the popular reality show, all eyes are on the fresh ideas he is about to show in Street Dance Girls Fighter.
Kang Daniel expressed that "It's an honor to be the host of Street Dance Girls Fighter. I still can feel the lingering excitement from Street Woman Fighter." He continued, "If Street Woman Fighter was like a festival that features South Korea's best female dancers, this new spin-off will be delivering the explosive energy of teenage dancers who will unite under a passion for dance. I'm glad to be part of this project that will be a stepping stone for many new dancers. I will do my best to help create a show that everyone would enjoy while watching."
Street Dance Girls Fighter will premiere at the end of 2021.
Watch the teaser for Street Dance Girls Fighter below.
Source (1)
Translator Esther Lee: I'll be providing you with up-to-date, reliable Korean entertainment news. Enjoy!