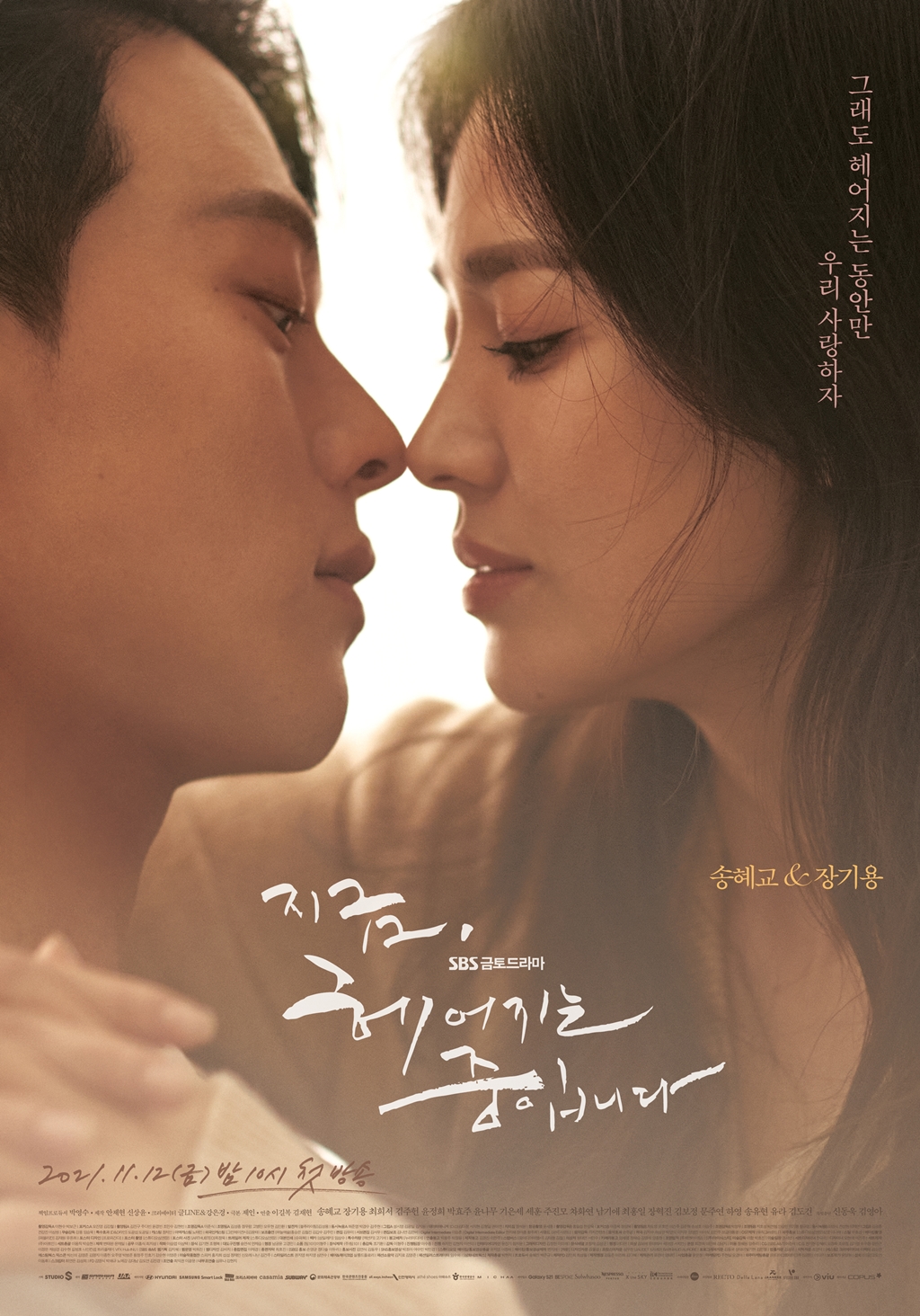 The main poster has been revealed for SBS' Now, We Are Breaking Up.
Premiering on November 12th, Now, We Are Breaking Up is a romance drama set in the fashion world.
In the released main poster, Song Hye Kyo and Jang Ki Yong give a glimpse of their intimate relationship with their faces close enough to touch. They gaze at each other with an unspoken bond, and their faces move closer as their noses gently touch.
Now, We Are Breaking Up had already emphasized the message that breaking up is not the end of love but one step in its process through its teaser posters and videos. The caption that reads, "But let's love only when we're breaking up," shows it more clearly.
The coming series is written by Misty author Jein and produced by Dr. Romantic 2 director Lee Gil Bok. The World of the Married creator Kang Eun Kyung who also participated in making Misty also took part in creating the series.
Source (1)