After seeing a steady rise in both popularity and ratings, New Journey to The West: Season 8 eventually broke the series' all-time high ratings.
The latest episode of tvN's New Journey to The West: Season 8, which aired on Dec 11, showed members carrying out their last dragon ball missions. And after the broadcast, the show was welcomed with amazing news.
According to Nielsen Korea, the episode garnered an average of 6.7% ratings nationwide and soared up to 7.6%, breaking the series' all-time high record.
Next week, the last episode of the show will air on Dec 18 at 9:10 p.m. KST.
Meanwhile, MBC's I Live Alone recorded 8.9% viewership nationwide, and the trailer that showed Lee Si Eon's last trip with the rest of the cast members made headlines. Mnet's Show Me The Money 9 kept saw a slight drop in ratings from 1.9% to 1.7%, but Swings and Simon Dominic's collab drew keen attention (the two used to make diss songs about each other). TV Chosun's We Got Divorced and JTBC's Gamsung Camping each recorded 8.5% and 1.6%.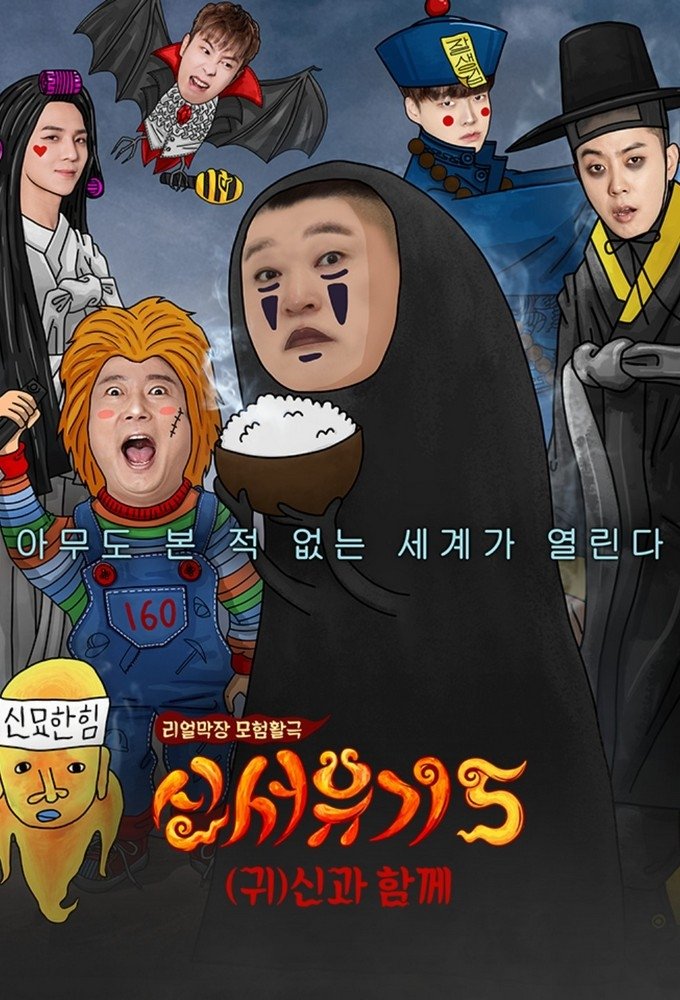 New Journey to the West (2016) - 11DB.IO
Each member takes one of the characters from the classic Chinese novel "Journey to the West" as they go to different destination every season