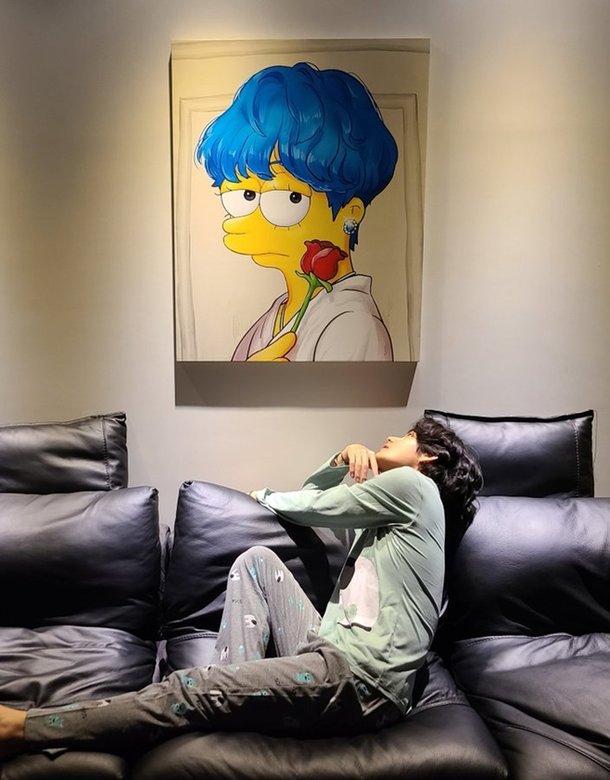 BTS V thanked his fans for an amazing painting of him.
On May 25th, V shared a picture on BTS's Twitter and wrote, "Army painted me."
The picture showed V sitting on his couch in his pajamas and staring at a painting behind him. The painting was a gift from V's fans and it showed V as a Simpsons character. It also gained a lot of spotlight when it was revealed that V had framed and hung up the painting himself.
The fans were excited to see that their star had treasured a gift from them and expressed their delight in seeing V's handsome face again.
Source (1)