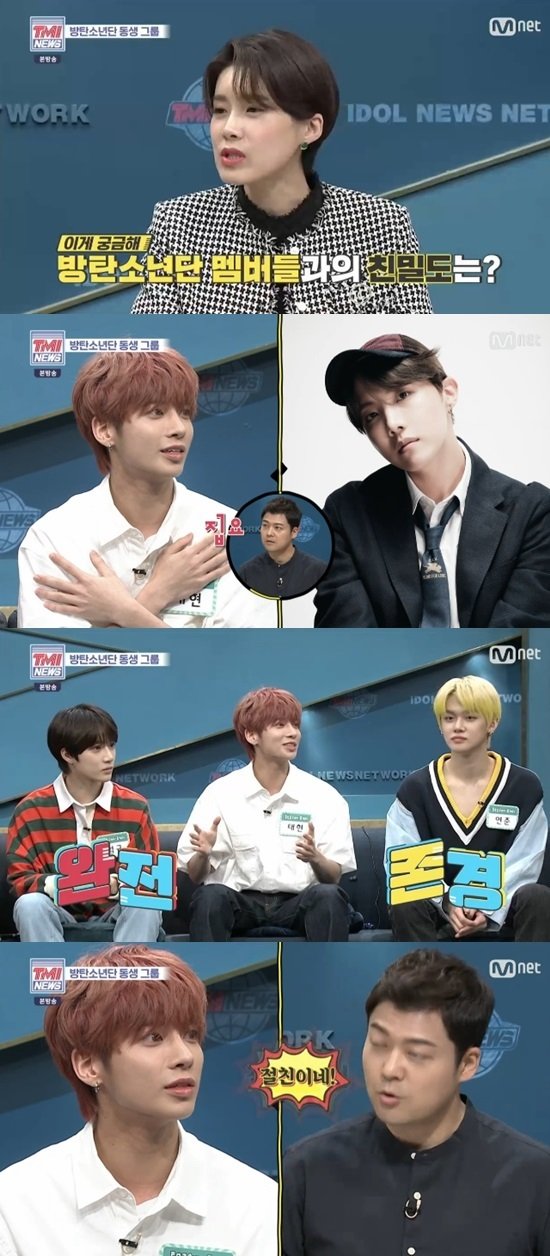 TXT's Taehyun shared that he is close with BTS's J-Hope.
TXT appeared on Mnet's TMI News on May 20th where they shared about their relationship with their label mates BTS.
During the show, Jun Hyun Moo told TXT, "Doesn't BTS cheer you guys on a lot? It made me pay special attention to you guys." And Jang Do Yeon asked the group, "Are you close with anyone in particular?"
Taehyun answered and shared, "I talk to J-Hope frequently. We exchange questions about productivity and being an artist." When Jun Hyun Moo asked him when he last talked to J-Hope, Taehyun revealed that the two had just talked yesterday.
Source (1)