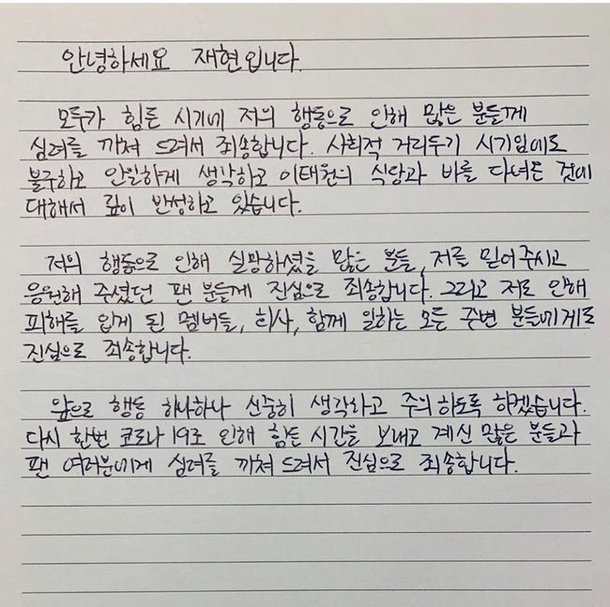 NCT's Jaehyun shared a handwritten apology letter for his fans in light of the recent reports about his controversial Itaewon outing.
During the early morning of May 19th, Jaehyun posted a picture of his letter on his Instagram which read, "I'm sorry for the worry I've caused for many with my action during this difficult time. I am deeply reflecting on my action of visiting a restaurant and a bar in Itaewon despite the fact that we are supposed to be practicing social distancing right now."
Jaehyun continued to write, "I am really sorry for disappointing my fans who have trusted and supported me. And I am really sorry to my members, agency, and everyone who works with me who have been affected by this."
Before ending the letter, Jaehyun added, "I will be careful with each of my actions from now on. I am very sorry again for worrying many people and my fans who are having a difficult time because of COVID-19."
Meanwhile, SM Entertainment shared that Jaehyun tested negative for the virus after visiting Itaewon back in April.
Source (1)