The patent for a unique mask design that TVXQ's Yunho submitted back on March 3rd has been officially approved on March 16th, and has since been registered with the Korean Intellectual Property Office (KIPO)!
The designers of the mask include Yunho, as well as Noh Shin Hyun. The mask design incorporates a cap where the wearer's mouth would be, and is able to be opened when the wearer wants to drink something through a straw without entirely removing the mask.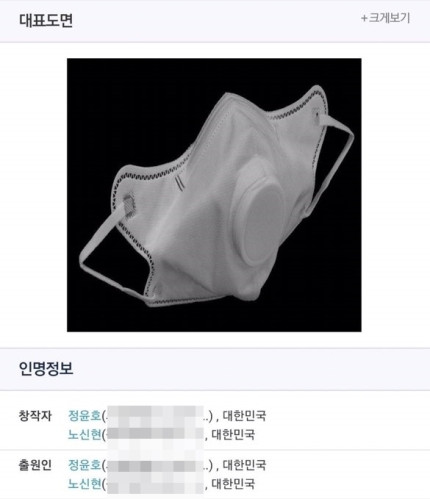 Yunho is known for enjoying 'inventing' as a hobby, and his mask design was actually created separately from the global Coronavirus pandemic. He even mentioned that he wears masks often, and that the idea of being able to drink without removing the mask came into his mind just out of innocent curiosity. Yunho also has a patented design for a capsule cup with the KIPO from 2017.
Source (1).