BTS Jimin made his first tweet on January 23, 2013, and to celebrate its anniversary, fans all over the world used #ThankYouJimin, making the hashtag trend worldwide.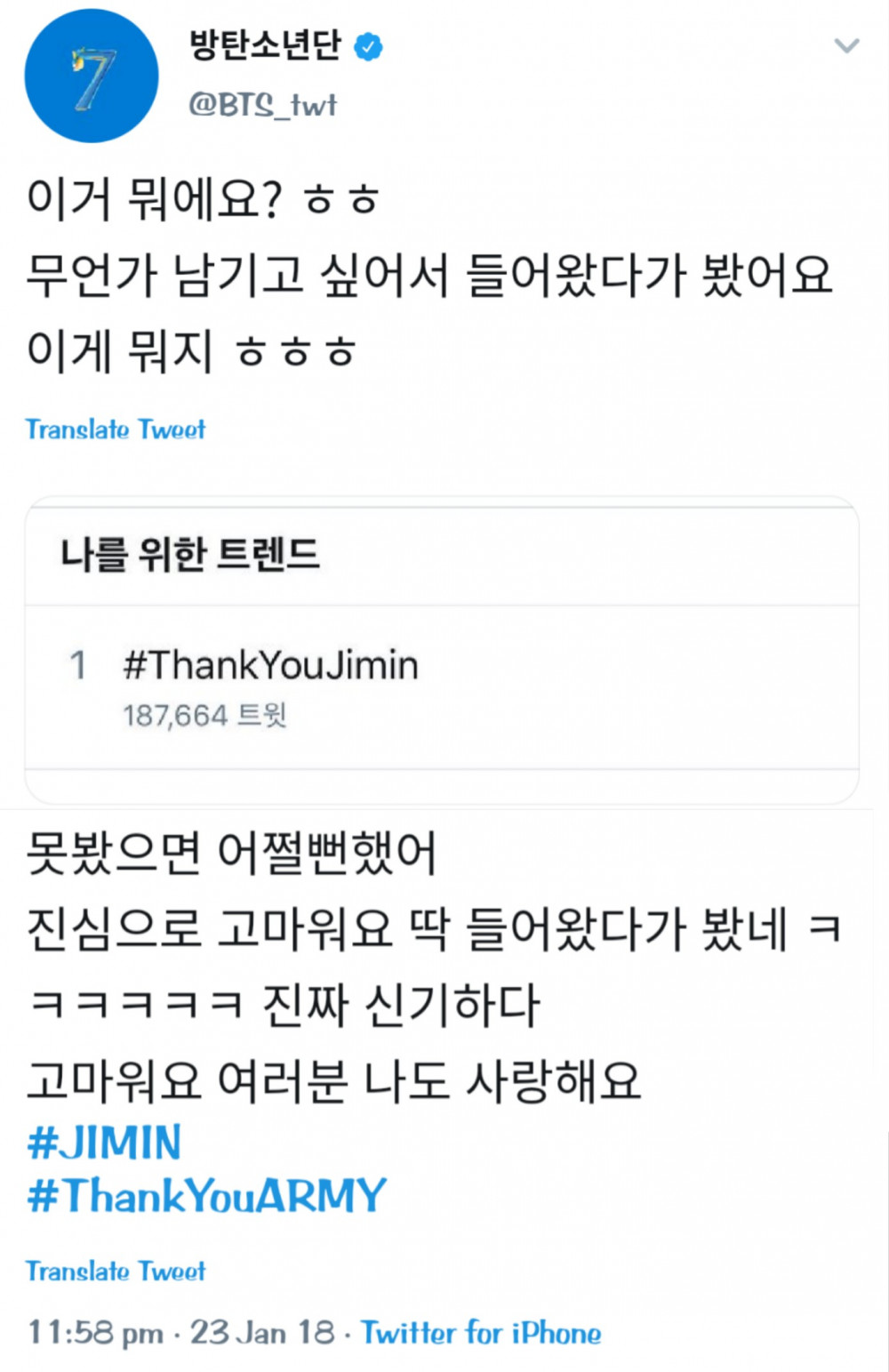 This hasn't been the first time the hashtag has blown up, as fans have been using it over the years in order to express their love and support towards the idol member. The hashtag has been recorded to trend #1 worldwide and is still trending in 44 different countries.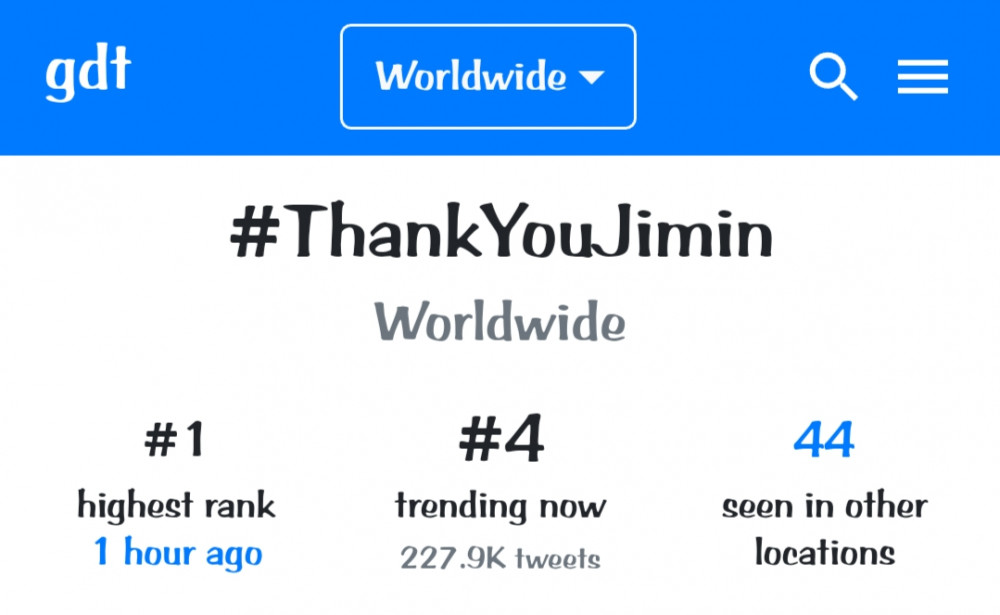 The idol responded back to all the attention and support he'd been gaining from his first tweet and responded back in 2018 with a #ThankYouARMY.
Maybe he'll be able to respond back to ARMYs this time too! Guess we'll just have to wait and see.